Intranet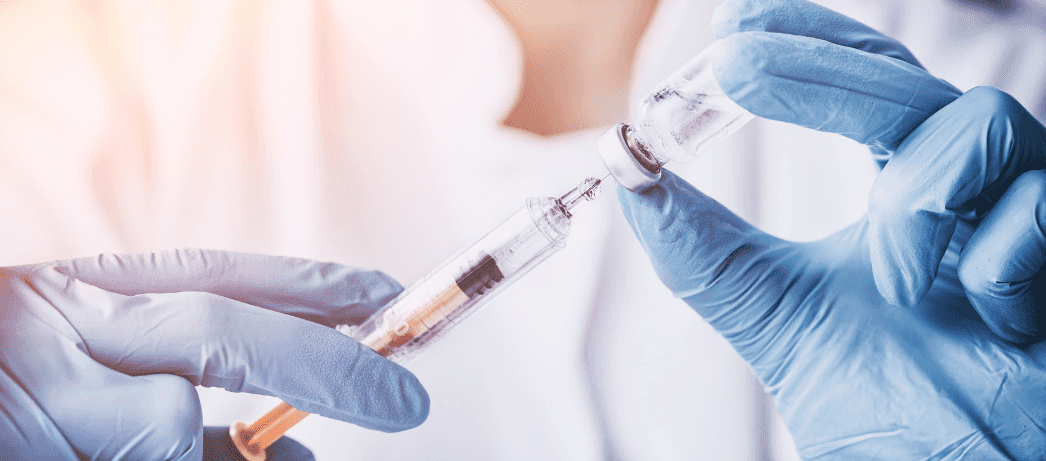 New Translational Health Research Institute at OVC to Transform Animal, Human Health
November 17, 2022
In line with its One Health philosophy, the Ontario Veterinary College (OVC) at the University of Guelph is launching the Bench to Bedside Institute for Translational Health Research and Innovation, uniting basic science, veterinary health and human health research to develop treatments that benefit both animals and humans.  
The first of its kind in Canada, Bench to Bedside will enhance collaborations between U of G scientists conducting benchtop translational research and veterinary clinician-scientists caring for companion animals to improve therapeutics and treatments for conditions that naturally occur in both humans and animals.
The work builds on the One Health approach – uniting holistic understanding of scientific and social determinants of health in people, populations and ecosystems. Translational research interprets scientific discoveries and puts them into practice, bringing data out of the lab and into the clinic.  
"Our vision for this institute is that it will be a global hub for translational health research that catalyzes cutting-edge research and recognizes and rewards research excellence," said Dr. Shayan Sharif, associate dean of research and graduate studies at OVC. 
Bench to Bedside's co-directors, Dr. Michelle Oblak, veterinary surgical oncologist in the Department of Clinical Studies, and Dr. Jim Petrik, professor in the Department of Biomedical Sciences, bring decades of research expertise to the institute.  
Oblak holds the Animal Health Partners Research Chair in Veterinary Medical Innovation and is involved in ongoing collaborations with industry organizations, clinical trial groups and the University Health Network.  
Petrik has researched ovarian cancer at OVC for more than 20 years, focusing on novel therapies for this and other advanced-stage cancers. He has also been involved in collaborations and partnerships with Harvard University, McMaster University, Western University, and the Ontario Institute for Cancer Research. 
New U of G institute at OVC to focus on cancer research

 
"This translational approach with companion animal models represents a shift in how we develop cancer therapies and provides an exciting opportunity to develop effective therapies in both people and pets," Oblak said.  
Companion animals – dogs and cats – have genetic diversity and, because they live in shared, complex environments with humans, can share diseases and disorders from cancer to cardiac diseases to psychiatric disorders, often at similar rates. For example, approximately one in four dogs get cancer while one in five humans do. These pets present a near perfect model and largely untapped opportunity to develop new disease treatments through veterinary clinical trials. 
Combined, more than 500 Canadians die from cancer or heart disease every day, according to experts. Developing new and effective therapies for these illnesses is one of the most pressing medical challenges today.  
Using translational research, Bench to Bedside will bridge the gap between veterinary and human clinician-scientists and industry to develop new therapies benefitting animals and humans. It will also foster connections with researchers and clinicians at other institutions, and with industry partners seeking expertise and resources, including the unique infrastructure for clinical research that is already present at OVC.  
OVC departments among most research-intensive globally

 
As one of the top five veterinary schools in the world with both veterinary and human health expertise, OVC is strategically positioned to lead translational health research with a critical mass of biomedical and veterinary clinical expertise in several fields including oncology, neuroscience, cardiovascular, regenerative medicine and nutrition. The departments of biomedical sciences, clinical studies and pathobiology are among the most research-intensive of any veterinary school in the world. 
For Petrik, the institute represents a beacon of hope in rectifying the dismal success rates that currently exist in traditional clinical studies. "The promise of this approach also extends beyond cancer to other aspects of health, including neurology, cardiology, and others," he said. 
Register today and join Dr. Oblak and Dr. Petrik at 7 p.m. on Nov. 23 on Zoom for the From Bench to Bedside: How Translational Research Can Revolutionize Human and Animal Health Webinar. For more information contact U of G Alumni Events at: alumni.events@uoguelph.ca 
Originally published on the University of Guelph website.
← Read more news