OVC Home
About
Learn
Research
Hospital
Alumni
Give
Intranet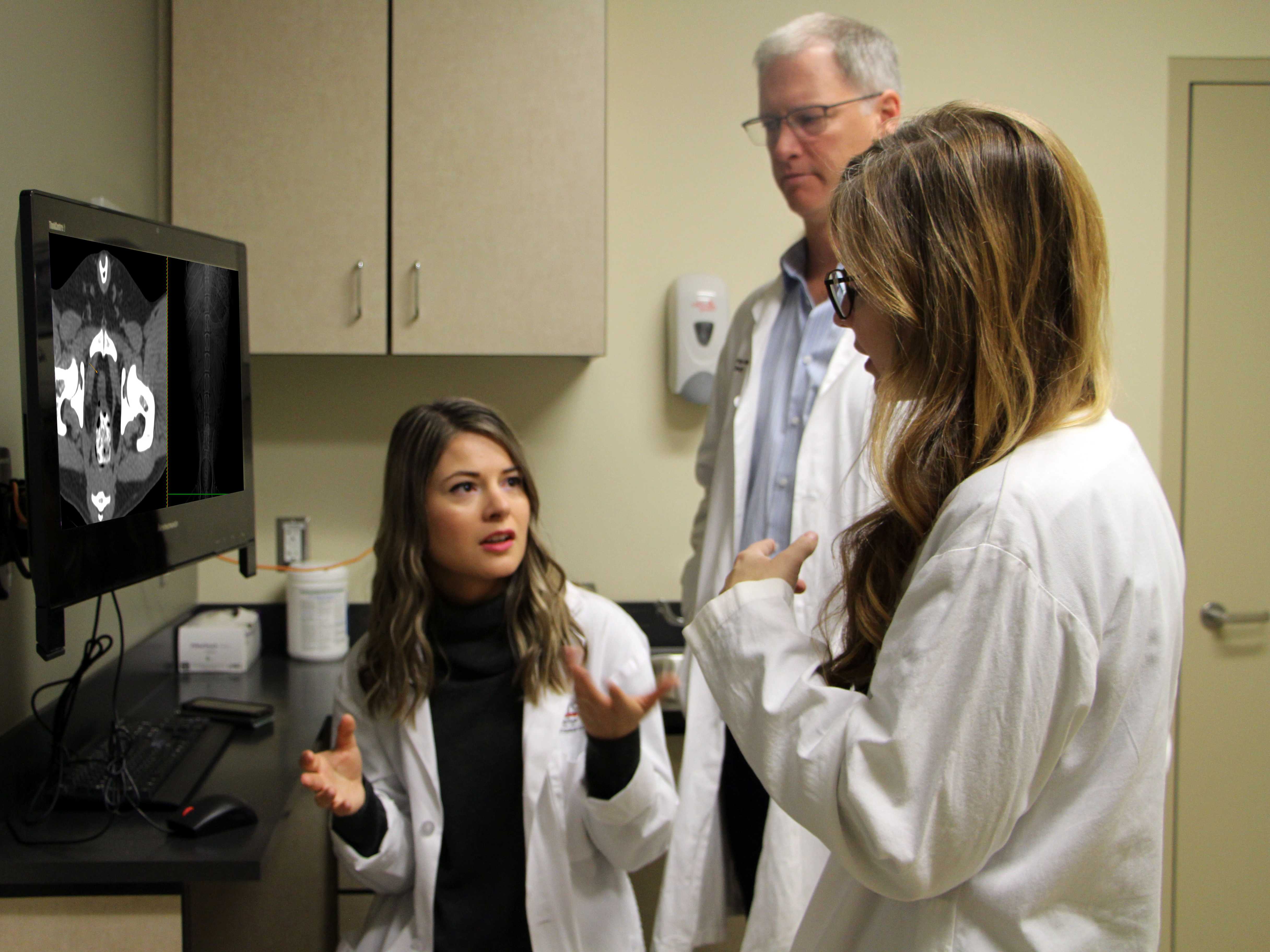 The Purpose of Clinical Trials
Collaborating for the best care
We offer the highest standard of care for your pet. Veterinary clinical trials allow discovery of new and improved ways to prevent disease and diagnose or treat existing and future patients in all specialties of veterinary medicine.
Explore Clinical Trials at OVC
Explore Clinical Surveys
How to Participate in a Veterinary Clinical Trial
Follow the step by step process to get involved.
Once you have a diagnosis of your pet's condition, your search for a clinical trial can begin! Talk to your veterinarian about your interest in companion animal trials and they can help determine suitability for enrolling. A full list of our current clinical trials can be found here.
Not every clinical trial will be right for you and your pet. Clinical trials may have certain eligibility (or inclusion) criteria that determine if your pet is a candidate. These may include specific illness or disease conditions, species, age, sex, the type and stage of a disease, previous treatment history, and any other medical conditions that your pet may have. We also have studies that recruit only healthy patients. Inclusion criteria can be found in the study listings on our website.
All of our studies follow a protocol which describes the objectives and plan of action. This research protocol has been approved by the University of Guelph Animal Care Committee and OVC Companion Animal Hospital. Each protocol is designed with the health of your pet in mind whilst ensuring that researchers are able to obtain important study information. The protocol will be reviewed with you by our Clinical Trials team and study clinician prior to enrollment.
If you think your pet may be a suitable candidate for a particular study at the Ontario Veterinary College or you wish to obtain more information regarding a study(s) please contact our Clinical Trials team at listings on ovc.clinicaltrials@uoguelph.ca.
Veterinary clinical trials are voluntary, your pet cannot be enrolled into a trial without your knowledge or permission. In addition to an informed consent document and study information sheet, the process may involve recruitment materials, verbal instructions and further questions regarding your pet. The Clinical Trials team and study clinician will be available to support you through this process and answer any question you may have. Owners may withdraw their pet from a study at any time, even if study participation has not finished. The clinical care of your pet is not compromised regardless of study participation status, although financial incentives often require completion of the study protocol.