Intranet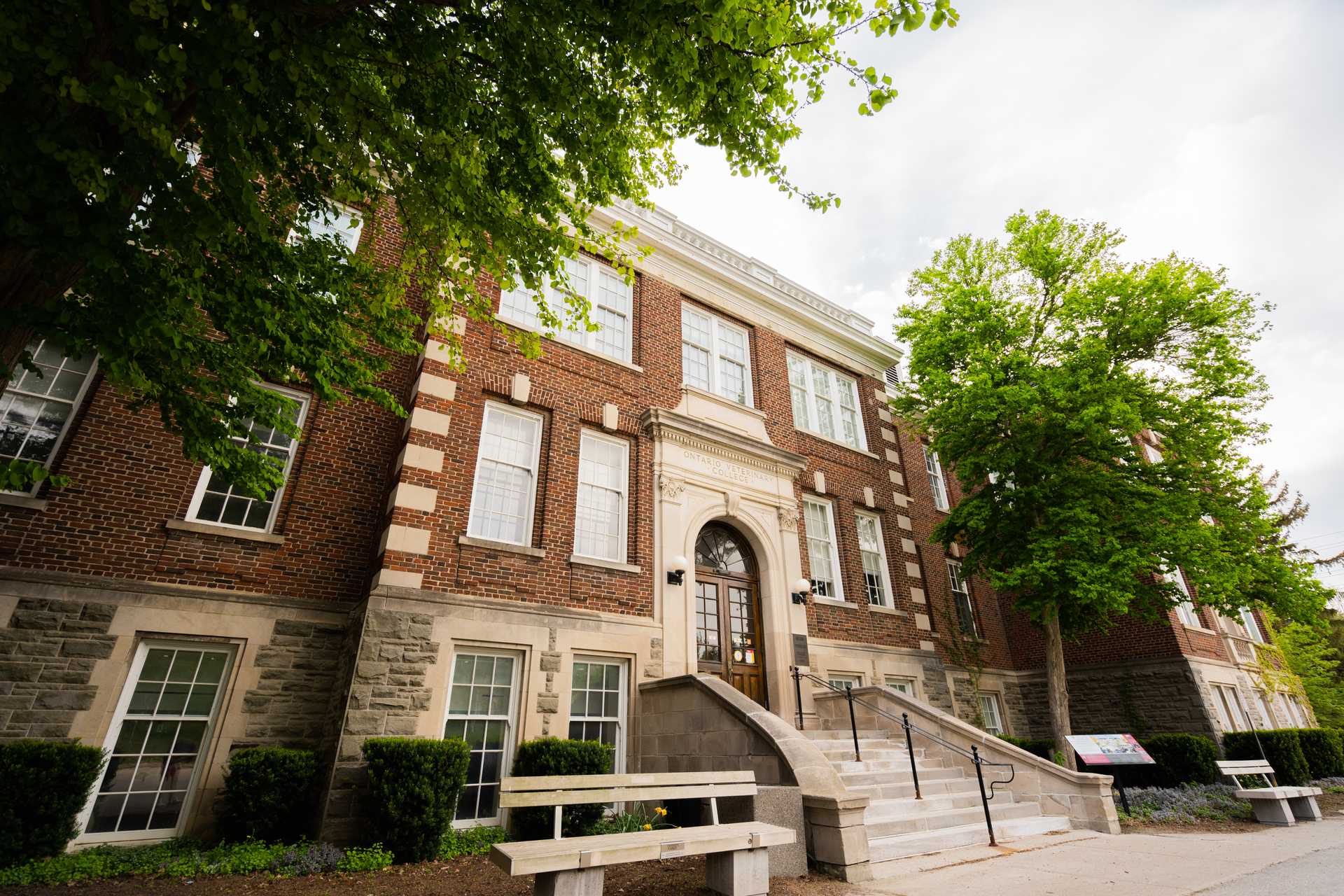 Two OVC Scientists Recognized in 2022 Research Rankings
May 11, 2022
Two members of the Ontario Veterinary College (OVC) research community have been recognized as leaders in their field in in 2022 national and international rankings released by Research.com.
In the category of animal science and veterinary, Dr. Ken Leslie, University professor emeritus in the Department of Population Medicine within the University of Guelph's OVC, ranked fifth nationally and 15th worldwide. Population medicine professor and department chair Dr. Todd Duffield placed eighth in Canada and 36th globally in the same field
Leslie has established an international reputation for his research and extension in mastitis control, calf health management and dairy cattle well-being.
An OVC DVM 1974 graduate, he retired in 2011, after 34 years on OVC's faculty. His career responsibilities involved teaching, research and extension education of dairy health management programs. Leslie originated the Dairy Health Management Certificate Program, which has provided detailed training for more than 100 dairy practitioners, and continues to be held as an annual extension education conference.
Duffield's research program has focused on metabolic diseases of dairy cows, control of pain in cows and calves, and most recently on tackling the welfare issues related to cull dairy cows. He co-leads the University of Guelph's Saputo Dairy Care Program and has a longstanding focus on the health and welfare of dairy cattle.
He has more than 200 refereed publications to his credit, including more than 100 in the Journal of Dairy Science (JDS), an achievement that earned him membership in the exclusive JDS 100 Club.
The 1990 OVC DVM graduate spent four years in practice in Stirling, Ontario prior to returning to OVC to complete his DVSc degree in 1997 and join the college faculty. In 2021, he was awarded the Ontario Association of Bovine Practitioners Award of Excellence.
Leslie and Duffield join dozens of other University of Guelph researchers who were included among the world's top scientists, according to the organization's ranking system.
For more information, read the U of G news release published on May 11, 2022.
← Read more news