Intranet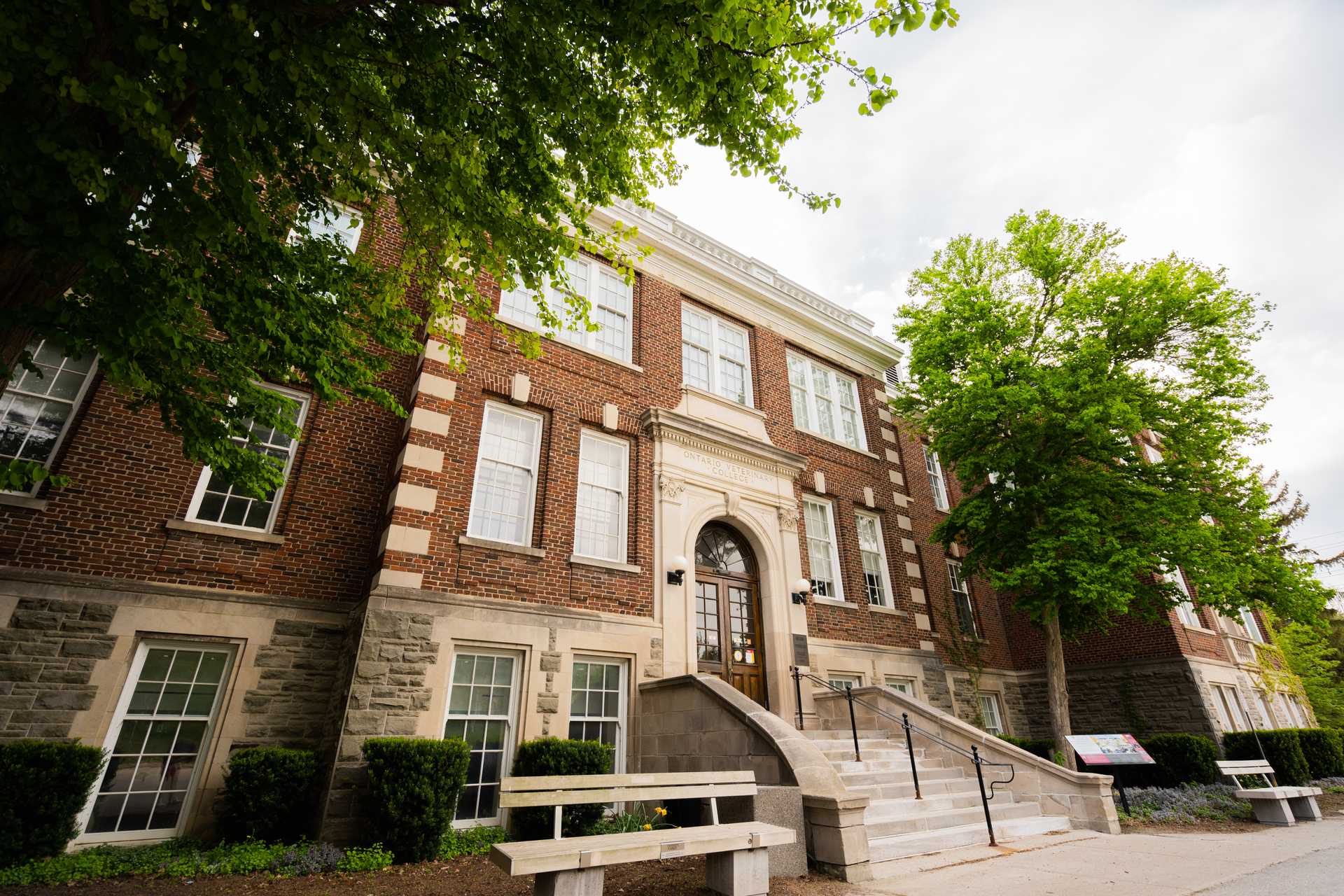 Dr. Lauren Grant Joins OVC's Department of Population Medicine
February 16, 2022
New professor of environmental and public health brings expertise in social and environmental determinants of One Health 
Dr. Lauren Grant recently joined the Ontario Veterinary College's (OVC) Department of Population Medicine, at the University of Guelph, as an Assistant Professor of Environmental and Public Health. 
Grant's research interests include social and environmental determinants of One Health in animal and human populations. She is especially interested in using novel, linked data to evaluate the impact of determinants of health on important health outcomes and to measure health inequalities across different population groups.  
In this new role, Grant's research program will focus on a variety of population health outcomes, with an emphasis on foodborne diseases in humans and translational diseases in companion animals. Translational diseases, such as cancer and arthritis, share common features between humans and animals. By studying naturally-occurring disease processes in animals, researchers can gain unique insights into human disease processes, benefiting both human and animal health. Grant will also teach undergraduate and graduate courses in epidemiology and environmental health, and will help facilitate practicums in OVC's Master of Public Health program.  
"I am most looking forward to interacting with and mentoring students and contributing to One Health research in hopefully novel and impactful ways," Grant shares. 
Grant graduated with an Honours Bachelor of Science degree and a Master of Science degree in Biochemistry and Biomedical Sciences from McMaster University and went on to complete her PhD under the supervision of Dr. Andrew Papadopoulos in OVC's Department of Population Medicine. Her PhD research investigated capacity in the Canadian public health system and how it can be built by measuring preferences of the general population as well as public health professionals.  
Grant went on to complete a post-doctoral fellowship with Dr. Laura Rosella at the Dalla Lana School of Public Health, where she examined social and behavioral risk factors for several chronic diseases, including asthma and diabetes, where hospitalization is considered avoidable assuming effective outpatient care in Canada. Hospitalization for these conditions is a marker of health system performance. Using linked health survey and health administrative data, Grant was the first to describe the singular and joint effects of individual and neighbourhood socioeconomic status on risk of avoidable hospitalizations by Canadian adults. 
Since completing her post-doctoral fellowship, Grant has worked as an Educational Development Specialist at York University and a sessional instructor at the University of Guelph and University of Toronto-Scarborough. Most recently, she served as OVC's College Research Manager.  
The OVC community welcomes Dr. Lauren Grant and extends our congratulations on her new role in the Department of Population Medicine.  
← Read more news