OVC Home
About
Learn
Research
Hospital
Alumni
Give
Intranet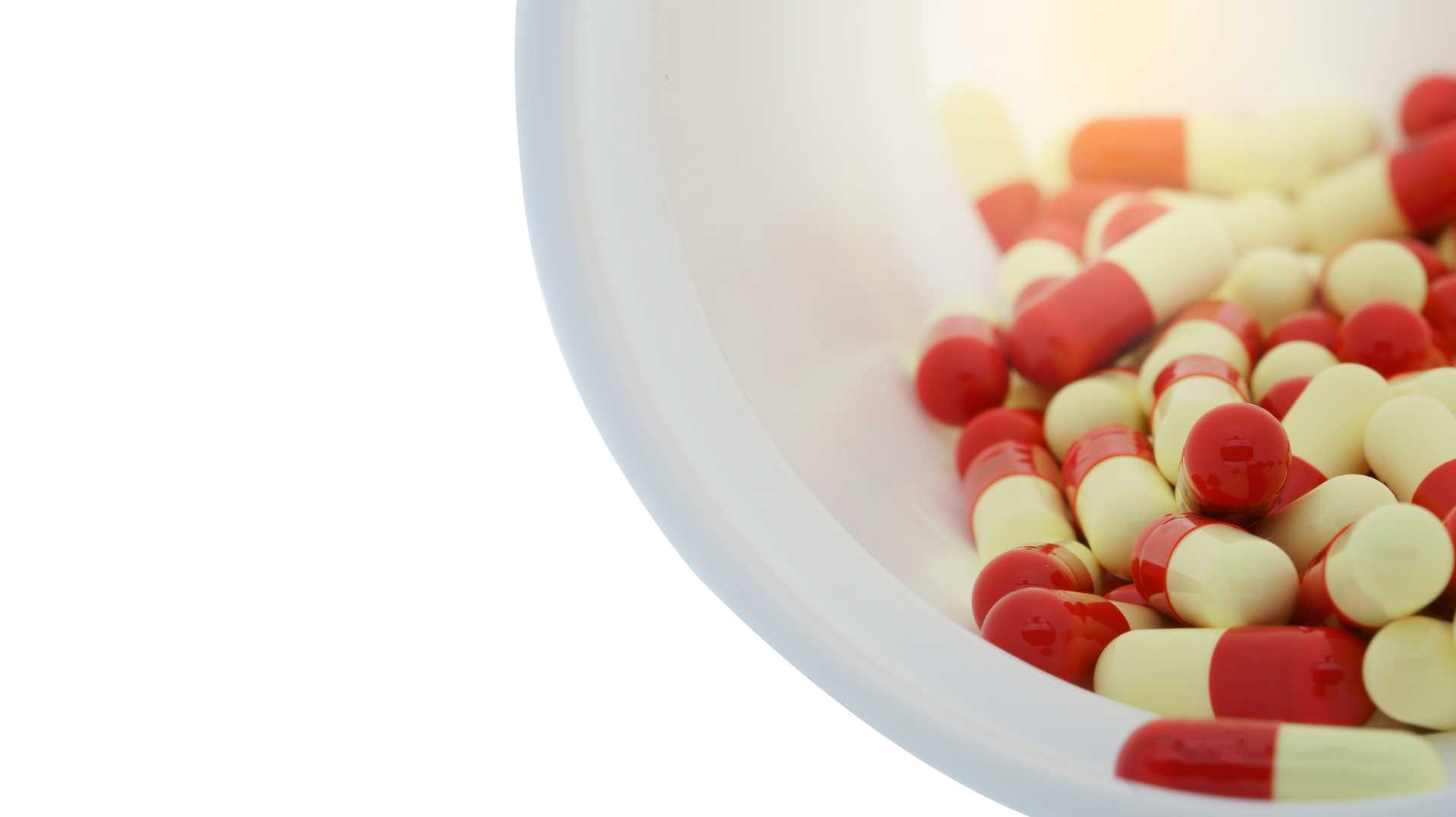 OVC researchers pursue an interdisciplinary approach to antimicrobial stewardship
November 24, 2021
November 18-24 is World Antimicrobial Awareness Week, a week aimed at increasing awareness of global antimicrobial resistance and the pursuit of solutions to avoid the further emergence and spread of drug-resistant infections.  
Antimicrobial medicines play a vital role in both human and animal health, with implications for public health, veterinary medicine, and agriculture. Antibiotic resistance occurs when bacteria change and become resistant to the antibiotics used to treat the infections they cause. Contributing factors to antibiotic resistance include: the over-prescription of antibiotics for human and animal patients and the over-use of antibiotics in livestock and fish farming; poor or insufficient infection control measures in healthcare settings; and a lack of new antibiotics in the research and development phases.  
The University of Guelph is a global leader in advancing an interdisciplinary One Health approach to antimicrobial resistance (AMR) research. As World Antimicrobial Awareness Week 2021 comes to a close, we are profiling to Ontario Veterinary College researchers at the forefront of antimicrobial stewardship efforts to advance research and knowledge translation.  
Dr. David Kelton is a veterinary epidemiologist and the Dairy Farmers of Ontario Dairy Cattle Health Research Chair in the Department of Population Medicine at OVC. 
Dr. Nicole Ricker is an assistant professor in the Department of Pathobiology at OVC. Her research interests include One Health approaches to understanding emerging antimicrobial resistance and the evaluation of antibiotic alternatives.  
How does your research relate to antimicrobial resistance (AMR)? 
Dr. Kelton: I am involved in several research projects, both locally and nationally, that aim to better describe which antibiotics are used on dairy farms and for what purposes, to better understand how dairy farmers make decisions about which antibiotics to use when, and to explore how antibiotic use on dairy farms impacts the development and/or resolution of resistance in bacterial pathogens. We also have ongoing research exploring how best to get new information about antibiotic use and decision-making into the hands of veterinary practitioners. 
Dr. Ricker: My research is focused on understanding how bacteria share AMR genes.  Unlike other organisms that only get genes from their parents, bacteria can obtain genetic material from other bacteria in their community through a process called horizontal gene transfer (HGT).  My lab seeks to understand the mechanisms of HGT, and its role in the evolution of bacterial pathogens and the dissemination of AMR genes in animal agriculture. 
What inspired you to pursue research related to AMR? 
Dr. Kelton: AMR is one of the big challenges facing humanity, and the use of antibiotics in animal agriculture is one of the many factors impacting the development of AMR. It is important that we reflect on when and how we use antibiotics in both human and animal health to be sure we are using as little as possible, but as much as is necessary to maintain the health and welfare of our patients. When we do need to use antibiotics, we need to make sure that we use the appropriate antibiotics to maximize probability of cure while minimizing exposure of bacteria to our most important products.  All of this is a complex problem that we need to address. I'm eager to be part of the solution. 
Dr. Ricker: Looking at bacterial communities and their unique ability to share genes inspired my interest in AMR. If we can understand how resistance emerges and the genetic mechanisms that allow it to spread within a bacterial community, this could aid in designing mitigation strategies to limit that spread. 
Why is an interdisciplinary One Health approach beneficial for antimicrobial stewardship? 
Dr. Kelton: We know that the selection pressure for developing AMR comes from many places: human, animal and environmental. A single pronged approach will not allow us to make a significant dent in the problem. It is only through a collaborative, interdisciplinary and multi-pronged approach (a One Health approach) that we will have able to tackle this issue with any element of success. 
Dr. Ricker: AMR is by its nature a One Health issue.  Resistance can emerge in different sectors (in animals, humans or the environment) and resistant bacteria or genes are easily transported between these sectors.  For this reason, an interdisciplinary approach that tracks AMR emergence and movement is essential.   
What excites you about the future of AMR research and antimicrobial stewardship? 
Dr. Kelton: I believe that we now have the attention of the key players and there is a stronger will and commitment to do something about AMR and antibiotic stewardship than we've ever had. In animal agriculture and specifically the dairy industry, we are seeing a greater commitment to action and to change, which is being supported by funding for research in this area.   
Dr. Ricker: There are two areas that really excite me about AMR research directions. The first is the technological improvements in detection of AMR genes across different sectors. Identifying and tracking AMR genes is becoming easier and more cost-effective, which allows for broader surveillance efforts. Second, antimicrobial stewardship is becoming more widely accepted as an integrated solution to a multi-faceted issue. We are seeing increasing interest from the public and from industry to identify the best stewardship practices for a sustainable future. 
How do you envision the University of Guelph and the Ontario Veterinary College contributing to these efforts? 
Dr. Kelton: The University of Guelph is a global leader in generating important and impactful research in the areas of animal health and production. Our colleges and faculty cover the One Health spectrum of human health, animal health and environmental health. We are so well positioned to tackle issues like AMR from a One Health perspective. 
Dr. Ricker: The University and OVC are uniquely positioned to contribute to these efforts due to our extensive collaborations with the agriculture industry and government agencies monitoring AMR in both animals and humans. 
← Read more news