Intranet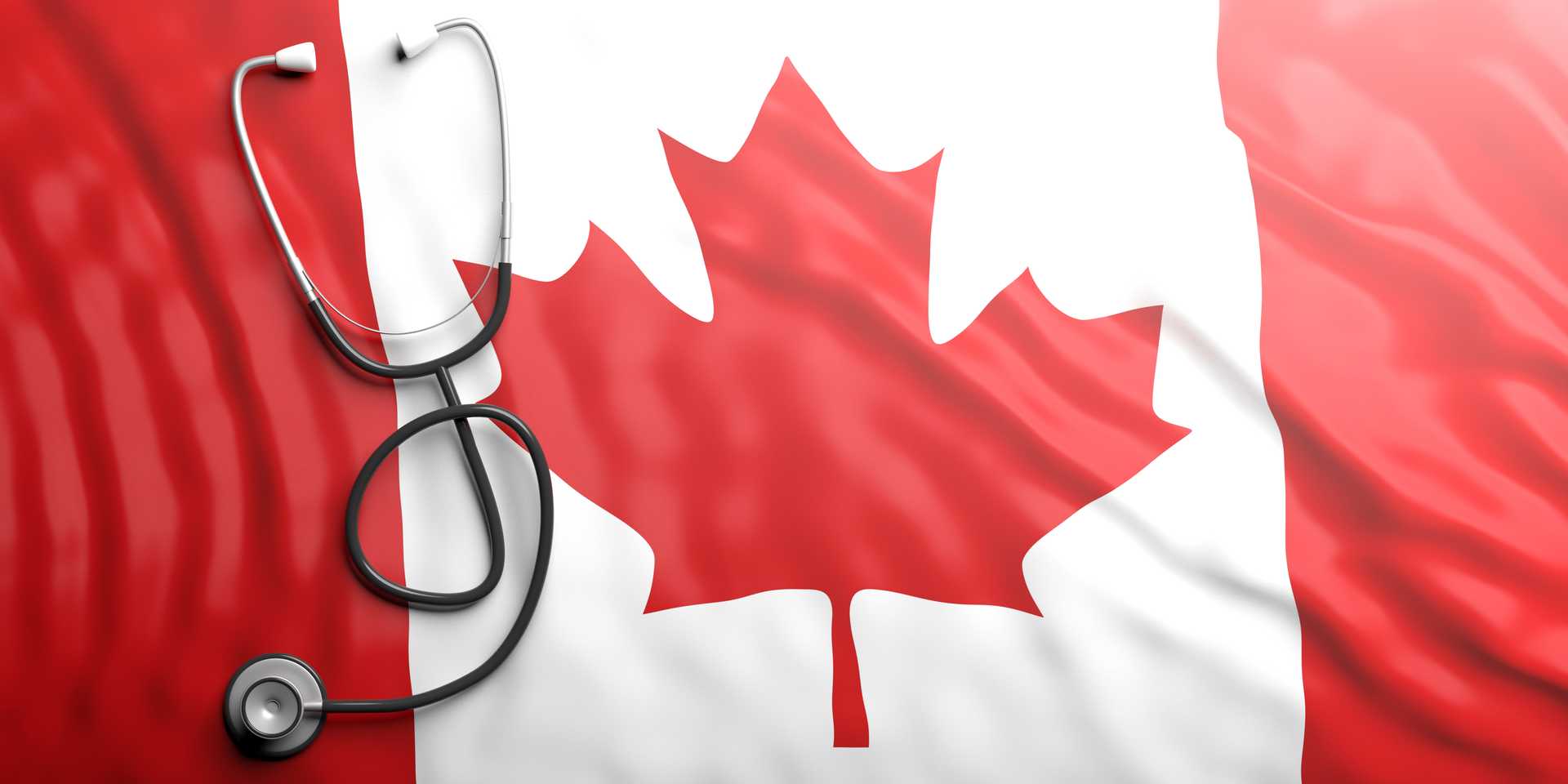 In Conversation With Dr. Harpreet Kochhar, Recently Named to Canada's Top Public Health Role
October 22, 2021
From his roots as a small animal veterinarian to his appointment as the Associate Deputy Minister of Health Canada and now as president of the Public Health Agency of Canada (with many adventures in between!), Dr. Harpreet Kochhar's career is proof 'you never know where a degree in veterinary medicine will take you.'
Dr. Kochhar was appointed president of the Public Health Agency of Canada (PHAC) effective October 12. Previously he was the Associate Deputy Minister of Health Canada since April 2020. 
A veterinarian by training, he completed his PhD in Animal Biotechnology at the University of Guelph's Ontario Veterinary College (OVC). 
Dr. Kochhar spoke with us for the Fall 2021 issue of The Crest, prior to his appointment with PHAC. 
One Health brings diverse perspectives to problem solving. As a veterinarian, what would you like Canadians to understand about One Health, and can you describe how you have seen this approach in action and how it improves outcomes for your patients? 
A classic definition of One Health recognizes that the health of people is closely connected with the health of the environment, the health of animals and the shared environment. People probably do understand this concept, but we all think in silos - even big policy makers and research¬ers. When we are faced with a crisis like a pandemic, our focus is on preventing disease spread and making sure we are able to find vaccines. This type of focus is important in what we might call the wartime; the focus will be different during peacetime. The peacetime is when we can reflect and turn our minds to examining what happened, what could happen again, and ask how we can prepare for the next crisis? Can we look at those interactions between ani-mal health, human health and environment and see all the components? What should we focus on, do more research on, and what kind of data will help support these efforts? If you have managed a few emergencies, you always think, "now is probably not the right time for reflection," but there will be time to reflect. I propose we should all be putting some effort into working on these areas in tandem. 
One Health is not a new concept, but it has become more important in recent years. I think the areas of work in which the One Health approach is particularly relevant today is with zoonoses, the spread of disease between animals and humans, as well as with antimicrobial resis¬tance, where the bacteria or the microorganisms change with exposure to antibiotics. One of the key components for me has been to look at these issues from every angle. A One Health approach is an important piece for me and for veterinarians in analyzing these issues. 
How have the values of veterinary medicine informed your work in your various roles in the public service and especially your role in health? 
Veterinarians must be compassionate when working with animals; you need decision-making and prob¬lem-solving skills, diagnostic and differential diagnosis skills, and interpersonal skills. These things build the spirit and the culture of integrity and excellence. They are the values any veterinarian carries. 
These values have been similarly useful for me working in the public service. When I worked for the Canadian Food Inspection Agency (CFIA), I led the response to the XL crisis, or the beef crisis, in Alberta. All these decision-making, management and problem-solving skills came into use during those challenges. 
I went to Immigration Refugee and Citizenship Canada (IRCC) as an Assistant Deputy Minister in between my stint with the CFIA and Health Canada, and again, compassion was an important piece that helped me in my work. These experiences represented a total shift from science to social policy, but I took the interpersonal skills with me, and I took the compassion piece. We are weaving the fabric of Canada with people coming here from different countries. How are we compassionate about the refugees who are persecuted in their own countries, and acknowledge that they could be an asset to us? These values have translated to my work in public service. 
I'm a results-oriented person, and I have found satisfaction in my careers in both veterinary medicine and public health. While I may not be doing veterinary surgeries or practicing differential medicine here, I am using a lot of the tools I learned in my training to be a good veterinarian in new ways. 
What advice do you have for DVM students who would like to follow a similar career path to yours? 
At one point in our career, each of us will come to a fork in the road. I came to the CFIA to develop regulations for food derived from cloned and transgenic animals. When they hired me, I asked, "Do you need a veterinarian to do that?" They said, "Yes, we need a veterinarian, and we need a PhD who knows animal biotechnology, and who knows about the techniques and the medicine. You fit the bill. We can teach you policy." 
I joined the public service in 2002 and in 2008, I had to decide whether I wanted to stay in veterinary medicine and the science side of things or go into the management side of things. I decided very carefully that I couldn't just stay in science and veterinary medicine; I wanted to go into management. In a management role, you have the opportunity to advise others and provide guidance, and be a part of transformation and change. It elevates your ability to shape animal health in the future. So, for me, management provides an amazing opportunity for DVMs who are coming out of school to consider regulatory medicine or a public service career; they can be really rewarding. And in my case, that decision allowed me new opportunities, and eventually brought me back full circle when I was appointed Chief Veterinary Officer for Canada in 2014. 
There are many opportunities in public service. We have wildlife conservation, surveillance, the Public Health Agency where we do epidemiology, Health Canada, the Veterinary Drugs Directorate, and the CFIA, which employs probably 600 plus employees in areas across Canada. You can bring your skills to the forefront in a very different manner. There are veterinary positions abroad, veterinarians who use their skills in negotiating what is happening in terms of trade and other regulatory issues. 
You have a chance to utilize your skills to advance both the economic focus of Canada, as well as the science agenda of Canada on an international scale. It really is a unique opportunity. 
Mentorship is such an important component of the veterinary community. Who has influenced you the most and why? 
I will start with Allan King, at the Ontario Veterinary College, who was a great supervisor, mentor and now a friend. As well, I had a formal mentor-mentee relationship with former Chief Veterinarian of Canada, Dr. Brian Evans, who was very influential in my career. When he was at the OIE World Organization for Animal Health, I was in constant conversation with him. I've been fortunate in public service, as I continued to grow; the different public sector leaders have been very generous with their time. 
At Immigration, Refugees and Citizenship Canada (IRCC) and now at Health Canada, I've worked with a good mix of people who have helped me understand my strengths and also point out where I need to improve. And that constructive critiquing has helped me a lot. 
When I came do my PhD with Allan, after finishing my first set of experiments, I asked what he thought I should do next? He said, "If I tell you what to do next, it won't make you a researcher. I want you to think about what you would like to do, what it would mean for you and what you will learn." Allan was trying to help me train my mind to be a good researcher. I realized afterwards what a strong message he had for me. He encouraged me to distill, analyze and come up with a couple of ideas about what to focus on. It helped me understand my challenge and find a solution. That, "I'm here to help you" approach is a great way of mentoring and coaching someone. 
My learning has included immensely fruitful interactions with all the mentors I've had, and they influence me even now. If I see people who are doing things differently than I would do them, I try to establish contact with them even informally and ask, "Why have you chosen to do that in this way?" I'm not shy about asking questions. It is a means of constant learning for me. 
As a mentor yourself, could you talk about how you see your role in modeling leadership for underrepresented communities? 
I'll be honest with you, organizations are increasingly recognising the importance and benefits of being more inclusive. It is not a switch you flick and suddenly something changes. It needs to be a culture shift towards concrete changes in daily routines. 
I'm very humbled to be in the situation I'm in. I think I'm the first person to wear a turban who's been appointed to a Deputy Minister rank. The first turban-wearing Sikh in the public service of Canada. I was probably the first turban-wearing Sikh who served as the Assistant Deputy Minister when I was in IRCC. 
What has it done for me? It has made me proud. It's made my community proud and allowed under-represented people to look at me and say, "This guy can get there, we can too." But there is also immense pressure to be a role model for youth who are underrepresented. And to me, that is an important piece. 
I tell my kids, "It's not because of how I look that I am here. It is about what I do that has brought me here." On top of this, there is a recognition that I am able to do it based on what I've achieved in life. 
It has been an absolute pleasure to serve in public service. I feel very privileged to be a part of a very high-performing public service. To get to this point, you have to work hard, and you have to make sure you are delivering what is expected of you. 
Many people describe their career in veterinary medicine as a calling from a young age. What led you to veterinary medicine? Was there a pivotal or 'aha' moment that inspired you to pursue a career in veterinary medicine? 
The first three months into my studies, I was amazed by the knowledge that you need to gather so that you can be a good veterinarian. I remember at that time thinking, "What is the difference between my friend who is in medical school and me? He is learning about the anatomy and physiology of one person, a human being: I'm learning about five different species. I need to know five different ways physiology works, plus my patients are not able to tell me how they feel." I thought, "This is awesome." 
I have never looked back. I am in love with veterinary medicine. I still maintain my license. This is close to my heart. I want to keep that connection with the animals. That is an important part of my career and my personality.
Originally published in the Fall 2021 issue of The Crest, the research, teaching and health care magazine of the Ontario Veterinary College.
← Read more news