Intranet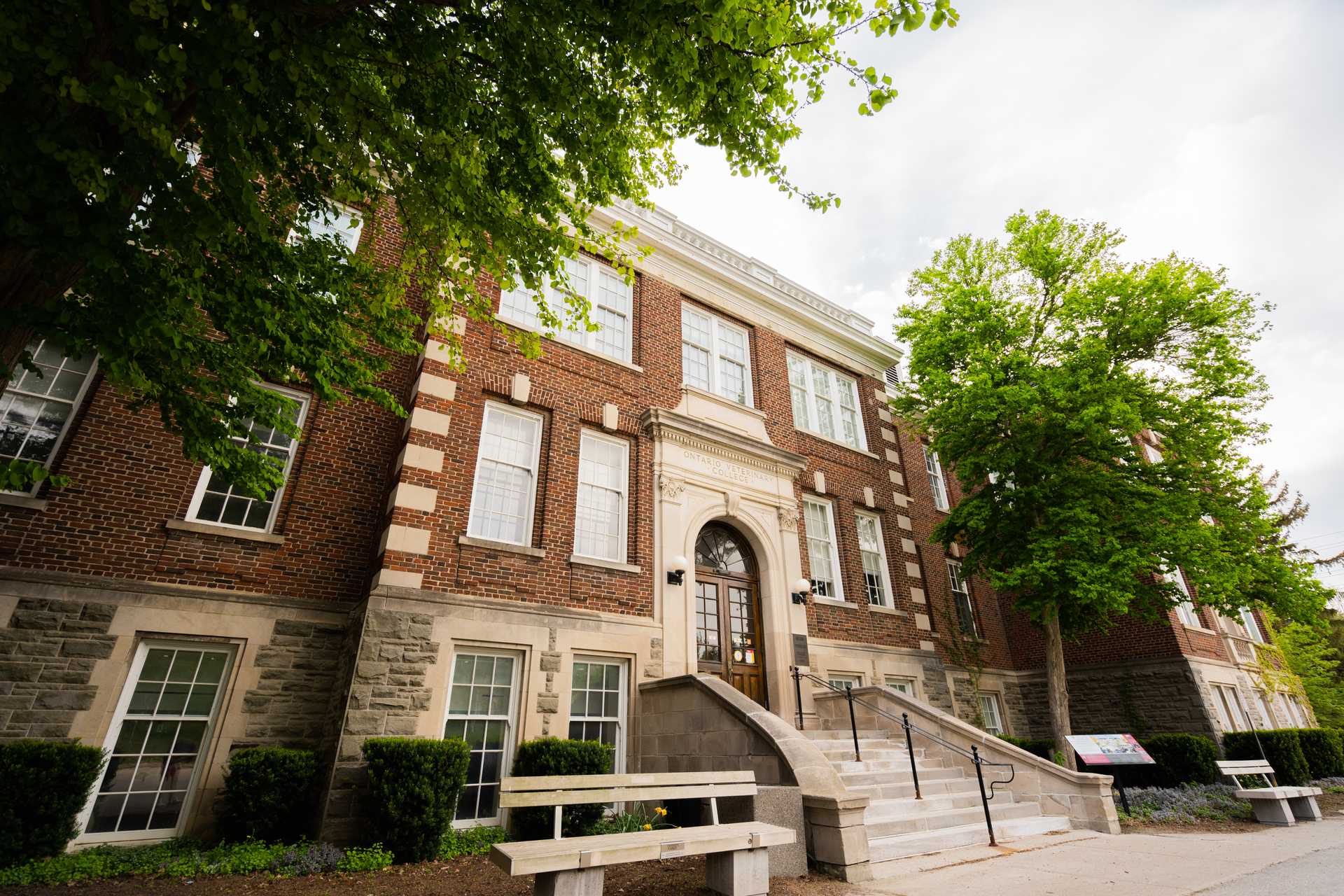 U of G Researchers Named Canadian Academy of Health Sciences Fellows
September 14, 2021
Two University of Guelph researcher are being recognized for their expertise in the Canadian health sciences community.
Dr. David Kelton, a professor in the Ontario Veterinary College's (OVC) Department of Population Medicine, and Dr. Jim Petrik, a professor in OVC's Department of Biomedical Sciences, have been inducted as Fellows with the Canadian Academy of Health Sciences (CAHS).
CAHS Fellows are world-renowned leaders and innovators who have a history of outstanding performance in the academic health sciences in Canada.
"Both these researchers exemplify an interdisciplinary approach to discovery and advancing our knowledge across the veterinary and human health spectrum," says Dr. Shayan Sharif, OVC Associate Dean, Research and Graduate Studies. "Dr. Petrik's work highlights the power of a translational research approach that is helping to advance the development of effective and impactful cancer therapies. Dr. Kelton's One Health approach to dairy cattle health, welfare and sustainability focuses on an integrated approach to enhance and ensure our food supply."
Dr. David Kelton, Ontario Veterinary College
Kelton's research focuses on maintaining a healthy and sustainable food supply using a One Health approach for the prevention of infectious diseases. A world-class epidemiologist, Kelton is the Dairy Farmers of Ontario Dairy Cattle Health Research Chair and Director of Dairy at Guelph – The Centre for Dairy Research and Innovation. The Centre brings together more than 60 U of G faculty, including many internationally recognized experts, studying animal health and welfare, genetics, nutrition, reproduction, dairy foods, and human nutrition. 
A leader in national and international dairy cattle working groups, including chairing the International Dairy Federation Standing Committee on Animal Health and Welfare, he contributes to dairy cattle health, welfare and sustainability. His current work focuses on prudent antimicrobial use in animal agriculture, contributing to a safe and wholesome dairy supply and promoting public confidence.
"I'm very honoured to join this group of outstanding leaders in Canada's health sciences community," says Kelton. "While veterinarians are a small group in the Academy, our presence is an acknowledgment of the vital role all veterinarians play in supporting the health of Canadians. Thank you to Drs. Malcolm Campbell, Jan Sargeant, Greg Keefe and Herman Barkema who supported my nomination."
Petrik has researched ovarian cancer at the Ontario Veterinary College for more than 20 years, focusing on discovering novel therapies for this and other advanced-stage cancers. 
He also co-leads an innovative initiative at the University of Guelph, bringing together translational scientists, veterinary clinical specialists and human clinical researchers focused an interdisciplinary approach to cancer research. 
Dr. Jim Petrik, Ontario Veterinary College

"It is a tremendous honour to be inducted as a Fellow in the CAHS. I know a number of the other Fellows and I greatly respect their work. I consider many of them mentors, and to be inducted alongside them is incredible," says Petrik. "I would like to sincerely thank my nominators, and Drs. Malcolm Campbell, Tarek Saleh, Shayan Sharif and Jeff Wichtel at the University of Guelph for their support of my nomination. It is a privilege to work at an institution that supports innovative, translational approaches to research." 
A recent groundbreaking study from his lab showed opening up the blood vessels in tumours—vascular normalization—is potentially more effective in fighting ovarian cancer than destroying the tumour's blood supply. His research team developed an approach to prune the dysfunctional blood vessels, establishing a tumour with a good blood supply. This pathway was then used to deliver treatment to the tumour, including chemotherapy and new approaches such as oncolytic viruses and immunotherapy. 
Petrik is closely collaborating with veterinary and human health colleagues to advance this translational work, bringing the therapy to companion animals with naturally occurring cancers, with the hope to ultimately transition the work to a Phase 1 Clinical Trial with human patients. 
The CAHS's mission is to inform policy and practice by mobilizing the best scientific minds to provide independent and timely evidence-based assessments of critical health challenges affecting Canadians. CAHS Fellows are health and biomedical science leaders who have achieved national and international peer recognition for their contributions to the health sciences through leadership, creativity, distinction competencies and commitment to advance academic health sciences, including teaching and public service.
Kelton and Petrik were inducted during the virtual annual CAHS meeting on September 13, 2021.
Read more on the Canadian Academy of Health Sciences website. 
← Read more news