Intranet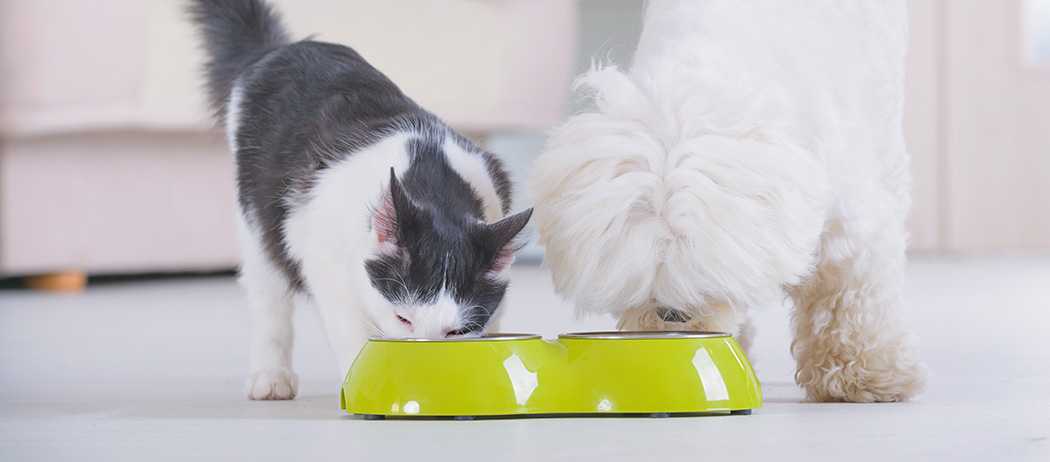 OVC Researchers Advance Pet Nutrition Knowledge
June 26, 2021
Members of the pet nutrition team at the University of Guelph's Ontario Veterinary College (OVC) are conducting innovative research to optimize canine and feline nutrition and combat pet obesity.
Dr. Adronie Verbrugghe, Royal Canin Veterinary Diets Endowed Chair in Canine and Feline Clinical Nutrition, in photo at left, and Dr. Caitlin Grant (OVC 2014), Nestlé Purina Professorship in Companion Animal Nutrition, lead the pet nutrition team at OVC.
Nutrition is a key component of companion animal health because feeding the right diet is important for wellness and preventive care. Ensuring a pet has a balanced diet has a positive effect on longevity and quality of life. Proper nutrition also boosts the immune system and enhances performance. Moreover, nutrition is a cornerstone in treating medical conditions by reducing stress on organs in pets.
The team's research focuses on the link between nutrition, the gastrointestinal microbiome and the whole-body metabolome – an emerging field to identify and better understand obesity and related health consequences.
"Pet obesity has become a global epidemic problem and resembles human obesity. Its cause and onset, as well as health risks and consequences, are very similar," Verbrugghe said. "These similarities make pet obesity a reliable model to study the molecular basis of obesity, as well as new prevention and treatment strategies that might benefit companion animals as well as the human population."
One of the team's recent publications sought to identify nutritional imbalances that might be present when overweight cats are fed reduced-calorie diets to help with weight loss.
The team investigated the nutrient intake of overweight cats that were calorie-restricted, and their findings revealed that intake of some of these essential, dietary nutrients was below what is currently recommended for adult cats.
"More than half of pet dogs and cats are overweight or obese. As a result, there are many companion animals on weight loss plans with or without supervision of veterinarians," said Grant, in photo at right. "These findings will guide the pet food industry to optimize nutrient composition of weight loss foods for pets and will also aid veterinary teams to communicate and design safe obesity prevention and treatment plans."
Funding for this research was provided by a Natural Sciences and Engineering Research Council (NSERC) grant, with OVC Pet Trust funding the soon-to-be-published follow up study.
To learn more about Pet Nutrition research at OVC, visit their website. U of G alumni can tune in to an April 29, 2021 webinar with Dr. Verbrugghe to learn more about how to keep your pet fit. Find more information about the Improve Life Webinar Series: Growing through Challenges & Change on the U of G Alumni events website.
← Read more news