Intranet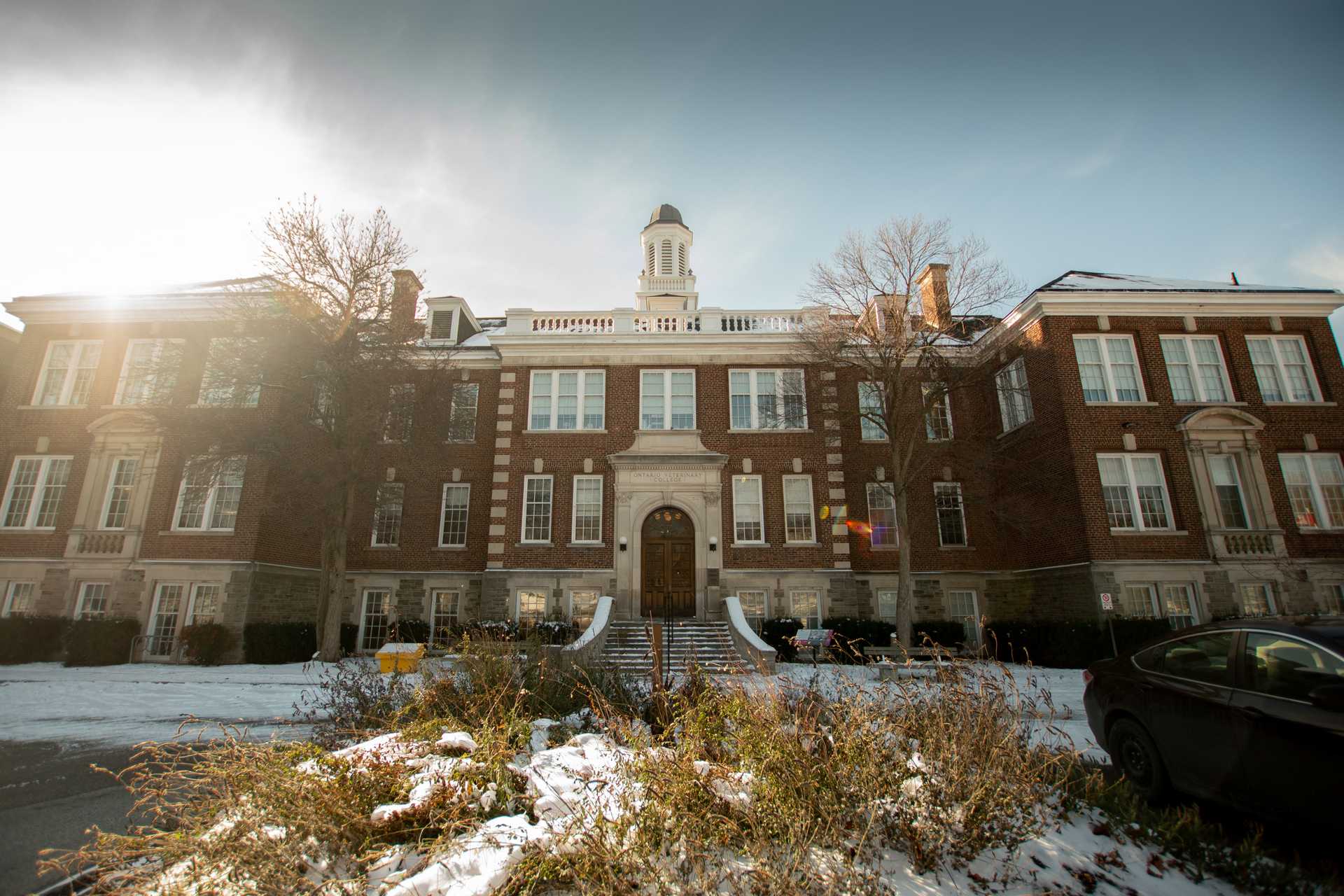 OVC Students Provide Guidance on Allyship in the Veterinary Profession 
November 10, 2023
This piece was written by Alyssa MacFayden and Adrienne Lee, OVC Pride Veterinary Medical Community, found on page 8 of the fall 2023 issue of College Connection, a publication of the College of Veterinarians of Ontario (CVO). 
CVO is committed to inclusion, diversity, equity and accessibility (IDEA). As part of our 2023 IDEA Action Plan, we are pleased to provide opportunities to enhance learnings. Ontario Veterinary College (OVC) students and members of OVC Pride Veterinary Medical Community, Alyssa and Adrienne, share their insight on allyship. 
Allyship in the veterinary profession 
When we think of allyship, the first image that comes to mind is often physical representation – perhaps marching in a protest or attending a Pride event. Although those are great ways to show support for the community, true allyship extends beyond that. 
What is allyship?
A true ally self-reflects to recognize their unearned positions of privilege in society. They are empathetic, open-minded, and willing to learn. They actively and consistently seek out ways to educate themselves and curb biases of marginalized communities. A true ally also takes responsibility for current injustices, advocates for, and takes action to support these groups. 
In the age of social media, "allyship" appears to be trendy. For example, during pride month, Instagram is bombarded with "Happy Pride" posts and ads from companies selling Pride merchandise. T-shirts, etc., are great visual demonstrations of solidarity, but is this true allyship if it fizzles out after June? 
What is performative allyship? 
Performative allyship is when someone does not take responsibility or educate themselves on matters yet presents themselves as an ally. This is mostly done for personal gain of a positive image, especially on social media platforms. 
Performative allyship is harmful because it doesn't sustainably benefit people from marginalized communities. It's like putting warm towels over wet blankets on the metal dental table – the water is going to seep through and the dog is going to get cold. 
Veterinarians work closely as a team with valuable technicians, assistants and receptionists. However, whether we are part of the management team or not, we are leaders. We should demonstrate a higher level of allyship by example. Here are some ways in which we can do just that: 
Avoid microaggressions  
Address them in the workplace, set the tone that they will not be tolerated 
Speak up even when members of minority groups are not around! 
Attend seminars run by LGBTQIA+ and POC people 
Show them support, keep an open mind and be willing to learn from these people 
Stay up-to-date on current issues, especially in your surrounding area 
Lead by empathy: support staff and colleagues 
Provide opportunities for staff and colleagues to leave feedback (anonymously or in-person) 
Carry out routine check-ins and debriefs with staff, especially following traumatic or hurtful situations involving discriminatory speech or actions and provide access to resources 
Embrace diversity within the practice 
Encourage discussion and celebrate important dates, perhaps on a bulletin board or during meetings 
Posters/stickers around a practice 
A simple, yet effective visual cue that your practice celebrates and supports LGBTQIA+ and POC individuals, and will not tolerate hate 
Veterinary medicine is a profession that we are both extremely proud to be a part of. What is at the core? We as veterinarians are frequently advocating for animals, who don't have a voice. Let's extend that to unwaveringly include people, even though they aren't our patients. 
Glossary of terms used this article 
People of colour (POC): a term that encompasses people of non-white races, or mixed races 
LGBTQIA2+: refers to people who identify as Lesbian, Gay, Bisexual, Transgendered, Queer, Intersex, Asexual, Two-Spirited, + 
Microaggression: subtle or indirect behaviours or statements that either intentionally or unintentionally results in a prejudiced attitude or discrimination towards a member of a marginalized group 
About the authors 
Alyssa MacFayden, Phase 3 DVM 
I am privileged to be studying at the OVC in my third year in the DVM program. I have interests in so many (too many) things including all the species I've encountered so far, ophthalmology, emergency and internal medicine. I am the new president of OVC Pride Veterinary Medical Community (VMC). OVC Pride VMC is dear to my heart. I love that we can advocate for our community, while also creating connections to the veterinary field. I am proud to be half south Indian and am passionate about diversity and inclusion! 
Adrienne Lee, Phase 3 DVM 
I'm a veterinary student currently studying at the OVC in my third year. I have an interest in small animal and wildlife medicine, as well as neurology. I am currently the events coordinator for OVC Pride VMC, and have been for the past two years. I love being a part of this group as it presents a safe space where we can share our experiences, and learn from each other as well. 
More information and resources 
DVM 360: The dangers of performative allyship 
Parents, friends of Lesbians and Gays (PFLAG) 
Toronto Metropolitan University resources on inclusion, equity and microaggressions
← Read more news