Intranet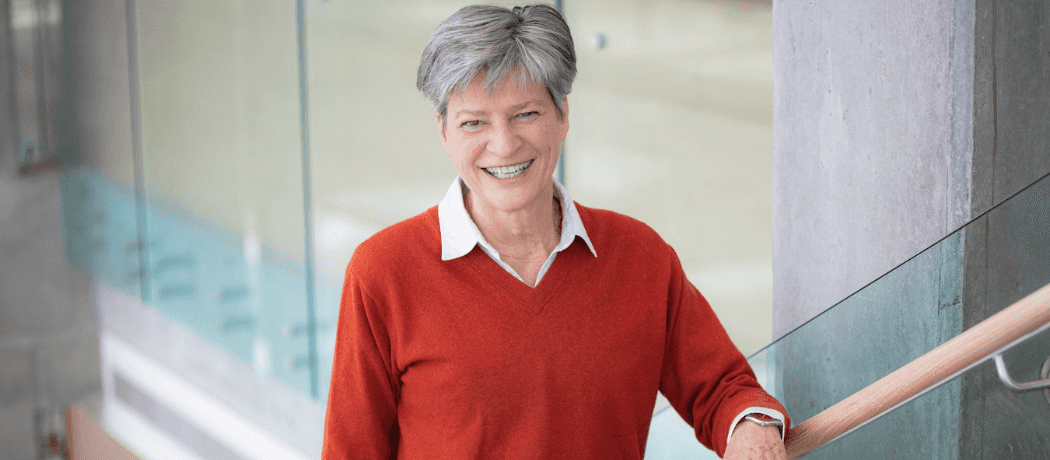 Dr. Dorothee Bienzle Honoured with the American Society for Veterinary Clinical Pathology 2023 Educator Award
October 26, 2023
Dr. Dorothee Bienzle, University of Guelph Research Leadership Chair and Professor in the Ontario Veterinary College's (OVC) Department of Pathobiology, will be honoured with the 2023 Educator Award by the American Society for Veterinary Clinical Pathology (ASCVP). 
Bienzle is an internationally recognized educator and mentor in the clinical pathology community. Over the past 25 years, she published over 170 peer-reviewed publications, 20 book chapters in major pathology textbooks, and contributed to the formation of international working groups involved in standardizing veterinary flow cytometry and the assessment of bone marrow biopsies. Bienzle was instrumental in overhauling the American College of Veterinary Pathologists (ACVP) Certifying Examination and has served as the ACVP president from 2018 to 2019.  
"I am extremely grateful to Drs. Gary Lee and Katherine Morrison for the nomination, to my peers for their support, and to my professional society for recognizing my contributions to the field," said Bienzle. 
"Dorothee is incredibly deserving of this award," said Dr. Brandon Lillie, Department Chair, Department of Pathobiology at OVC. "She spent her entire career mentoring and teaching veterinary students and graduate trainees in clinical pathology and helps educate trainees in anatomic pathology and training programs in other disciplines including medicine and surgery. Dorothee genuinely cares about all of her students and goes above and beyond to ensure their physical and mental well-being, as well as their success in and enjoyment of their training programs."  
The award will be formally presented to Bienzle on Monday, October 30th at the ACVP's Annual Meeting in Chicago, Illinois. 
About the ASVCP Educator Award 
The ASVCP Educator Award celebrates members who make outstanding contributions to the education of others in Veterinary Clinical Pathology, including standard classroom and clinical teaching, continuing education of practitioners and technical staff, and formal and informal mentoring of students by pathologists in the private sector. It also includes committee service to the ASVCP and ACVP including Certifying Examination preparation, creation of teaching materials such as books and software, and publishing articles relevant to any stage of veterinary medical education. 
← Read more news