Intranet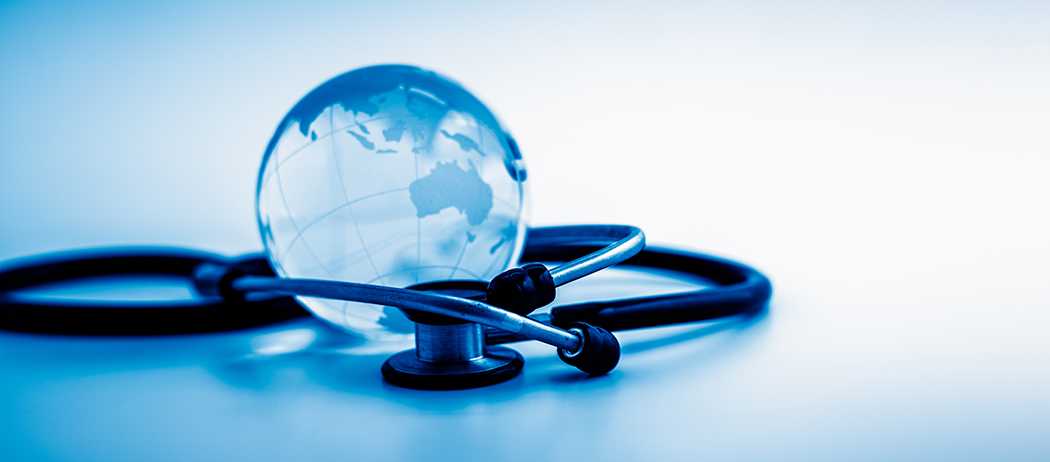 Spheres of Influence - How OVC's Doctors of Veterinary Science Are Advancing Discovery And Research Innovation
January 10, 2023
A unique post-professional degree at the Ontario Veterinary College (OVC) brings together advanced research and clinical-diagnostic skill training.  
The only doctoral-level program of its kind in Canada, the Doctor of Veterinary Science (DVSc) program creates highly skilled experts in specialized areas of veterinary medicine. Established within OVC's research-intensive Clinical Studies, Pathobiology and Population Medicine departments, the program equips graduates with investigational skills to contribute to the scientific dialogue and the advancement of specialty areas such as anesthesiology, radiology, surgery and neurology, health management and pathology.  
This focus sets the DVSc program apart from other residency programs, preparing students for board certification, specialized veterinary practice, or research-oriented careers.  
Since its inception in 1979, the DVSc program has attracted exemplary students from across Canada and internationally; these students have gone on to careers in veterinary schools, diagnostic laboratories, pharmaceutical companies, clinical research organizations, zoos and wildlife centres, government and specialty veterinary practices around the world.  
"OVC's DVSc program is renowned for the calibre of students we attract and the quality of education we provide," says Dr. Shayan Sharif, Associate Dean, Research and Graduate Studies. "The innovative combination of a clinical residency and research training sets OVC apart as a leading institution in training veterinary specialists and clinician researchers."  
Adds Sharif: "We are also fortunate that in addition to various sources of government funding and internal revenue, we have the strong support of generous donors who believe in the impact of the DVSc program and the talented students who pursue the program."  
The following six students and alumni of the DVSc program reflect on how their experiences at OVC influenced their careers.  
Dr. Laura Bourque  
DVM, Atlantic Veterinary College; OVC DVSc 2017; Diplomate, American College of Veterinary Pathologists; Wildlife pathologist, Canadian Wildlife Health Cooperative - Atlantic Region  
Dr. Laura Bourque chose OVC's DVSc program for a number of reasons.  
"First of all, the department of pathobiology is internationally renowned for the high caliber of its pathologists," says Bourque. "I was very impressed with the modern facilities, and the DVSc program offered a chance to do research in marine mammal pathology which I had a particular interest in." The program also prepared Bourque for board certification with the American College of Veterinary Pathologists—a must-have for her current role as a wildlife pathologist with the Canadian Wildlife Health Cooperative (CWHC).  
Today, as a wildlife pathologist, Bourque receives and conducts necropsies on a variety of free ranging wildlife submitted from across the Atlantic provinces, including birds, mammals, fish, reptiles, and marine mammals. CWHC has conducted scanning and targeted health surveillance of Canadian wildlife for the past 30 years, and provides wildlife health information and necropsy reports to numerous stakeholders who submit cases including public and private sector organizations, and provincial and federal departments.  
Bourque is actively involved in several research projects, including investigating the emergence of skunk adenovirus in mammals in the Atlantic region, Trichomonosis in finches, and reovirus in crows.  
"I greatly enjoyed the research component of my DVSc program which introduced me to other colleagues studying marine mammal pathology both in Canada and the US. This has been a great boon to my current work in marine mammal pathology, which continues to be a major area of interest for me," adds Bourque. 
Dr. William Hawker 
Bachelor of Veterinary Science (BVSc), University of Sydney; OVC DVSc candidate, Small Animal Surgery 
An early career stint in a remote rural mixed practice on the Australian coast exposed Dr. William Hawker to a wide variety of surgery cases. "At the time referral was unfortunately out of reach for most of our clients due to both distance and finances. I found myself increasingly enjoying my days spent in the operating room." 
Hawker arrived at OVC in 2019 for a rotating internship and was accepted into the surgery residency program in 2020. OVC's DVSc program not only offered a post-graduate degree—a pre-requisite to pursue many academic careers —but also included clinical research throughout the residency program.  
"During my internship at OVC, I was aware of the high-quality research being performed by faculty at the college," says Hawker. "The DVSc program has provided me the opportunity to become directly involved in this process at a world-renowned academic institution."  
Working with his research advisor, orthopedic surgeon Dr. Noel Moens and in conjunction with the University of Guelph's engineering department, Hawker's DVSc research project is focused on examining new-generation bone fracture implants. He hopes the multi-departmental biomechanical study will impact the clinical application of orthopedic implants within both veterinary and human healthcare. 
Dr. Luke Haydock  
Bachelor of Veterinary Science (BVSc), Massey University, New Zealand; OVC DVSc candidate, Anatomic Pathology  
Dr. Luke Haydock has always been fascinated by the mechanisms of disease.  
"I feel there are few specialties that allow you to utilize so much of your combined knowledge as a veterinarian as pathology does," says Haydock. "I was drawn to OVC due to its stellar international reputation as a foremost institution in veterinary medicine and education."  
Haydock values the unique opportunity to develop a solid foundation in academic research that the DVSc program provides.  
"Even though I plan to begin my career as a diagnostic pathologist with a private veterinary diagnostic company and will not be doing research, the time-management skills and near-expert-level knowledge that the DVSc program demands have been invaluable contributors to my development as a veterinary specialist," he adds.  
Working with research advisor Dr. Jeff Caswell, Haydock's research is focused on characterizing and investigating a unique presentation of respiratory disease in beef feedlot cattle.  
Pathology is a very versatile specialty, notes Haydock, with career options such diagnostic pathology, academics, toxicological pathology (such as pharmaceuticals), animal and comparative pathology research, bio-surveillance, food safety and public health, and consultancy work.  
"A lot of these career paths provide the opportunity to make a big impact on some very important aspects of both animal and human health." 
Dr. Firdous Khan  
Bachelor of Veterinary Science (BVSc), Sher-e-Kashmir University of Agricultural Sciences and Technology, India; OVC DVSc 2016; Diplomate, American College of Theriogenologists; Associate Professor of Theriogenology, Department of Large Animal Medicine and Surgery, School of Veterinary Medicine, St. George's University, Grenada  
Dr. Firdous Khan knew he wanted to be a theriogenologist by the time he entered the clinical training year of his Bachelor of Veterinary Science degree program. "Theriogenologists play such an important role in veterinary medicine because reproduction is a core component of all animal production systems," he notes.  
Khan chose OVC's DVSc program because it offered diverse opportunities for specialized clinical training in a wide variety of species under the supervision of mentors who are leaders in their fields, such as his research advisor and mentor Dr. Tracey Chenier. He also valued the program's research component, which is tailored for graduates aspiring to work in academia.  
"The excellent clinical training I received has given me the confidence and skills to deal with a wide range of clinical cases in both large and small animal species and also helped me successfully attain board certification with the American College of Theriogenologists," notes Khan.  
As a professor at St. George's University, he puts those skills to work teaching Doctor of Veterinary Medicine (DVM) students, conducting independent and collaborative research, mentoring research students, providing expert consultation on clinical cases, and serving in various administrative and leadership roles. 
"I value the collaborative research opportunities I developed at OVC, which helped me network with other researchers and make long-term connections with people who share the same research interests that I do." 
Dr. Shawn Mackenzie  
DVM, Atlantic Veterinary College; OVC DVSc 2015, Diplomate, American College of Veterinary Radiology, 2015; Veterinary Radiologist and Medical Director, Toronto Veterinary Emergency Hospital  
When Dr. Shawn Mackenzie decided to pursue a career as a veterinary radiologist, a residency with the diagnostic imaging department at the Ontario Veterinary College was his first choice.  
As a veterinary radiologist and medical director at the Toronto Veterinary Emergency Hospital, a referral and emergency hospital, Mackenzie is responsible for performing and interpreting a variety of diagnostic imaging tests such as radiographs, ultrasounds, CTs and MRIs.  
His residency at OVC, followed by successful board certification with the American College of Veterinary Radiology, provided the specialized clinical skill set needed for this role. The accompanying DVSc program was an enticing opportunity to gain further experience and education in clinical research.  
"The major value of this program in my career path has been establishing the ability to understand and critically evaluate the literature and research in my field," says Mackenzie. "New research is constantly performed and presented to us as veterinarians, and it has been extremely valuable to be able to comprehend study designs and statistical analysis to appropriately use the conclusions of these studies in day-to-day practice."  
With his research advisor, Dr. Heather Chalmers, Mackenzie researched the safety and accuracy of CT, ultrasound and fluoroscopic-guided administration of a novel gelified ethanol product into the intervertebral disc of dogs, a product that could potentially one day be used as a minimally invasive treatment alternative for dogs with intervertebral disc herniations. 
Dr. Cynthia Miltenburg  
DVM, Ontario Veterinary College; OVC DVSc 2015, Lead Veterinarian Animal Health and Welfare, Ontario Ministry of Agriculture, Food and Rural Affairs  
For Dr. Cynthia Miltenburg, a DVSc degree offered the best of two worlds: advanced training in research and specialized veterinary practice. Her focus, ruminant health management, brings together dairy cattle herd health and epidemiology.  
As a bovine specialist with the Ontario Ministry of Agriculture, Food and Rural Affairs (OMAFRA), Miltenburg is part of a veterinary team focused on strategic areas of disease surveillance, prevention and response. She is also involved with emergency planning should a crisis occur.  
"Most days you can find me providing support for bovine practitioners or collaborating with academic researchers, industry members, and other provincial ministries in addition to my own colleagues on programs related to bovine animal health and welfare," says Miltenburg. "I also co-lead the Bovine Network for the Ontario Animal Health Network, a network designed to share pertinent health and disease information with veterinarians in the field."  
She credits her DVSc studies, as well as her advisor Dr. Stephen LeBlanc and her research to improve the metabolic and reproductive health of dairy cattle, with solidifying the health management and disease prevention knowledge she relies on every day in her job.  
"The skills I developed in disease investigation, data management and analysis, and problem-solving guide how I approach problems and contribute to collaborative projects related to animal health and welfare issues," she notes. "The foundation I gained in epidemiology and research methods can be applied to all sorts of problems." 
Originally published in the Fall 2022 issue of The Crest, the research, teaching and health care magazine of the Ontario Veterinary College. 
← Read more news