Intranet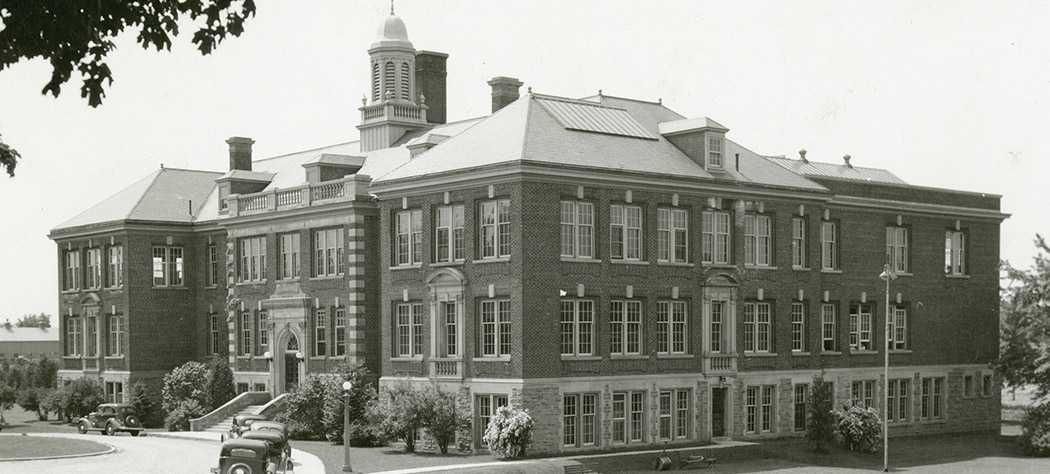 The 22s The Differences and Surprising Similarities Between Two OVC DVM Classes Studying A Century Apart
November 14, 2022
2022 marks one hundred years since the Ontario Veterinary College's relocation from downtown Toronto to its current home in Guelph. A century ago, the college left Toronto amidst the decline of the urban horse as a primary mode of transportation, and as a reflection of the Ontario Government's desire to foster greater relations between veterinary medicine and the province's growing livestock industry. Eighteen graduates completed their studies during OVC's last year in its original home in 1922. A century later, the Class of 2022 graduated as the 100th class from the college's Guelph location and began their professional lives in practice, research, or further education.  
Although they are separated by a century, these two cohorts are linked in a way that only a veterinarian might have imagined 100 years ago; by a pandemic, zoonotic in nature and with global implications. It is widely acknowledged that the COVID-19 pandemic has had a defining influence on the experience of OVC's Class of 2022. Remarkably, a century earlier, the Class of 1922's student experience was similarly impacted by the Spanish Flu pandemic. Additionally, some members of the Class of 1922 had just made their way through the traumatizing experience of serving during the First World War.  
Unfortunately, the Class of 1922 did not leave any personal reflections about their studies during the Spanish Flu pandemic, so we are left to wonder how they were affected during such a pivotal moment in history. Fortunately, some members of the Class of 2022 articulated their thoughts and feelings about being a student veterinarian during the COVID-19 pandemic in a recent survey.  
Some described a difficult and draining experience that they hoped future classes would not have to experience. Veterinary medicine is a very hands-on profession, and so pivoting to learning in a remote and virtual manner was especially challenging. For many, it made the times where they were learning in a clinical setting special and motivating. Although it was a difficult period for some, both personally and professionally, many student veterinarians shared that their dedication to veterinary medicine and supportive faculty, family and friends saw them through this challenging time.  
The OVC Class of 2022 is stepping into a rapidly changing veterinary profession. Veterinarians serve in a multitude of roles compared to their peers a century ago and when asked, some members of the Class of 2022 reflected on what they believe are the challenges they will face along with the clients they serve as they move into the field. Today, clients expect their veterinarians to provide increasingly complex and diverse levels of care. Moreover, alternative medicine, welfare issues, and data-driven decision making are rapidly becoming part of the landscape of veterinary practice. This is an exciting time to be a veterinarian, but also one that comes with a great deal of demand; some members of the Class of 2022 shared that positive working relationships with staff and clients would be key to provide the best possible care for animals.  
The final class of 18 graduates who emerged from the OVC in Toronto may have closed a book on a period of veterinary education that was urban in focus, but they were on the ground floor of a new world of veterinary medicine. A four-year curriculum leading to a BVSc had been phased in by 1918, and the college had introduced admissions standards and enhancements in teaching. These enhancements were reflected in the college's inaugural accreditation by the American Veterinary Medical Association (AVMA) in 1920. Furthermore, in 1920, legislation was introduced in Ontario governing who could practice veterinary medicine. The Veterinary Practice Act, amended again in 1931 to include companion animals, essentially ended the era of untrained practitioners and signaled a break with the past, moving veterinary medicine forward with professionally trained individuals governed by legislation and professional standards.  
Anniversaries offer an opportunity to reflect. The OVC has transformed immensely in the last century, as has the broader veterinary profession in Canada. In June 2022, an exhibit by the Barker Veterinary Museum and Archival & Special Collections opened in the University of Guelph Library. It explores a century of transformation at OVC through the lens of its student veterinarians.  
A Century on Campus: OVC Students in Guelph, 1922 – 2022 will run until December 2022. Photos supplied by C.A.V. Barker Collection, Archival & Special Collections, University of Guelph Library. 
Originally published in the Fall 2022 issue of The Crest, the research, teaching and health care magazine of the Ontario Veterinary College. 
← Read more news