Intranet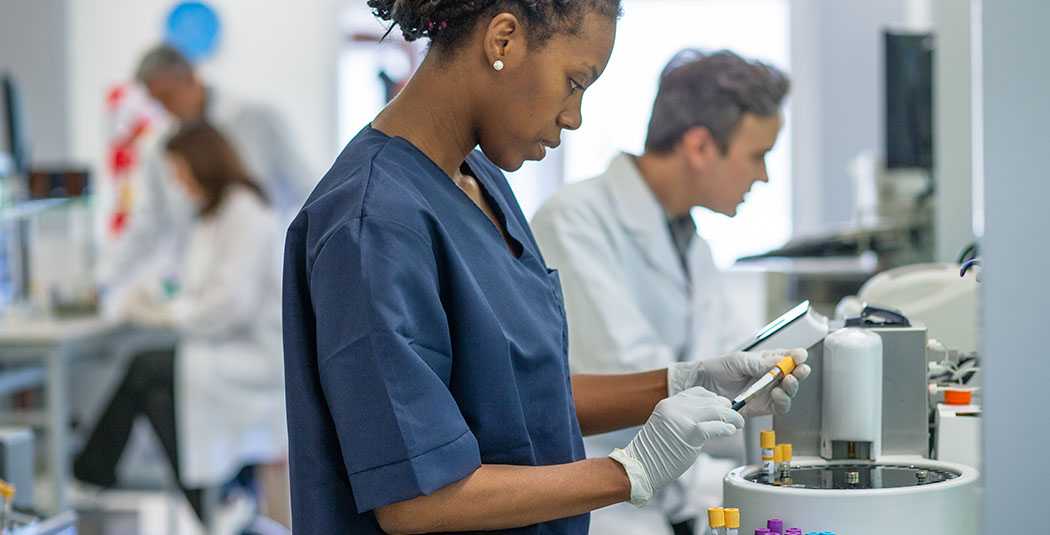 OVC Professor Dr. Basem Gohar Studies the Psychosocial Impacts of COVID-19 in the Workplace
November 08, 2022
Sickness, absenteeism and staff shortages are serious and costly issues in healthcare that have only been magnified by the COVID-19 pandemic. Dr. Basem Gohar, an assistant professor in OVC's Department of Population Medicine and clinical psychologist, is working to better understand how various occupational groups dealt with the pandemic.  
Gohar brings a unique lens to occupational well-being at the University of Guelph's Ontario Veterinary College; his research program focuses on occupational mental health, with the goal of identifying factors that put workers at risk for adverse health outcomes. He is particularly interested in exploring the interconnection between biology, psychology and socio-environmental factors in the workplace.  
"COVID-19 arrived quickly and led to rapid changes in how we work and provide services. Throughout the pandemic, we saw the worrisome effect that absenteeism and staff shortages can have on frontline healthcare workers." When an employee goes on leave, finding a replacement can be challenging and at times, this can lead to increased pressure on team members working in an understaffed environment.  
"The pandemic exposed just how fragile our healthcare system truly is," Gohar explains. "Staff shortage has been an issue for some time, and the pandemic magnified the problem. It's a cyclical issue – when you work longer and harder, your risk of needing to take sick leave is increased." 
However, Gohar's research has found that these pandemic-intensified challenges were not exclusive to frontline health care workers; one of his recent research projects explored stressors that affected medical laboratory professionals. These trained health care professionals are the individuals that perform and provide patients' test results to physicians in order to help make medical diagnoses and decisions. 
With Dr. Behdin Nowrouzi-Kia, a colleague from the University of Toronto, Gohar examined stressors affecting medical laboratory staff and found that they faced particularly high burnout rates and staff shortages. This occupational group was also more likely to feel guilty or distressed when taking time off, suggesting that staff shortages could affect those who are working and even those who are taking vacation or time off. 
Gohar explains that "significant staff shortage is of concern in this field due to the limited number of medical laboratory professional programs available in Ontario – meaning that staff shortages are being exacerbated by the relatively small number of those entering the profession." 
Through this research, Gohar hopes to learn how to be better prepared for the workforce challenges of the future. He believes that "this is a great opportunity to learn what works and what doesn't, in order to make better decisions in the future." 
"Joining the University of Guelph, Department of Population Medicine, and OVC has always been my dream!" Gohar adds, "It allows me to develop my research, while collaborating with outstanding faculty and student researchers in a positive environment. I intend to use this opportunity to further explore these adverse health outcomes in the workplace, because I believe that we spend a significant portion of our day working – and to be well outside the workplace, we need to be well in the workplace." 
Funding for these research projects was generously provided by the Canadian Institutes of Health Research. 
← Read more news