Intranet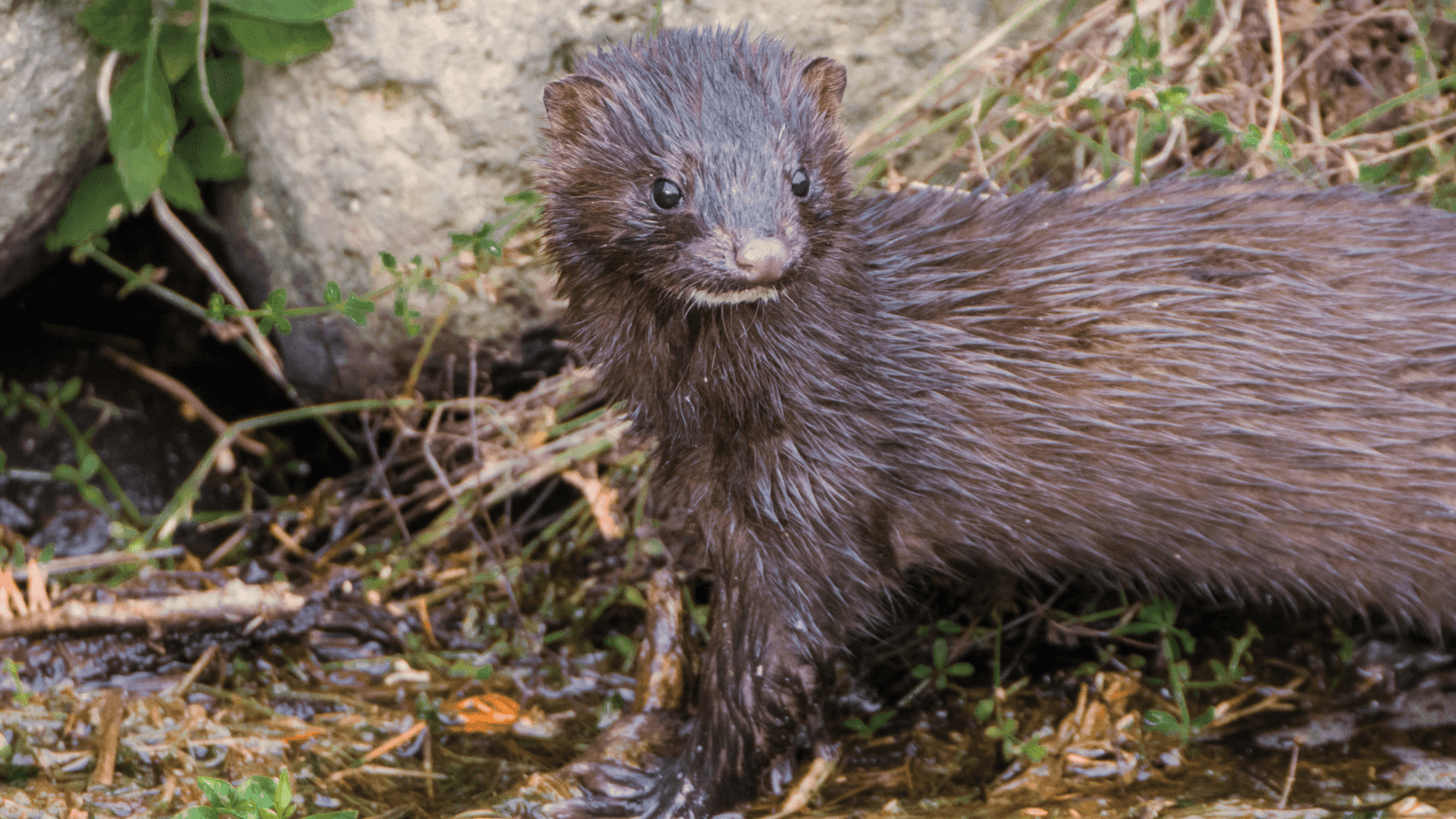 Dr. Georgia Mason honoured with Creativity Award from the International Society of Applied Ethology
October 28, 2022
Dr. Georgia Mason, director of the Campbell Centre for the Study of Animal Welfare (CCSAW) and a professor in the University of Guelph's College of Biological Science, is this year's recipient of the Creativity Award from the International Society of Applied Ethology (ISAE). Mason is a behavioural biologist who studies how animals adapt to captive housing.
"Dr. Mason is a thought leader in this field, evidenced by more than 13,000 citations of her studies, greater than 200 publications in high-impact journals and over 100 keynote addresses at industry-related seminars for animal welfare," says Dr. Cassandra Tucker, Professor of Animal Science at University of California and Director of the Center for Animal Welfare. "Georgia cultivates creativity in her students and colleagues in a way that's insightful, clever and contagious and we're happy to see her honoured with this award."
Captive animals are still programmed to their wild roots
Mason is well known for her work within the mink industry, where she studied the consequences of depriving farm-raised mink from behaving as they would in the wild. Despite being raised in captivity, mink are still motivated to engage in activities they're naturally drawn to, like swimming.
The study results were published in a 2001 edition of Nature, "The Welfare of Fur-farmed Mink" and feature in key textbooks within the animal welfare field. The most impactful outcome of her work was mink farms adopting cage improvements for mink, like items to chase or chew and bunks to rest, increasing their well-being in captivity.
Using meta-analysis to enhance animal welfare
Mason also uses meta-analysis – the collection and analysis of data pulled from multiple scientific studies – to enhance the study of animal science.
The most notable use of meta-analysis was in 2003, when Mason was the first in the field to use multi-species datasets to investigate which evolved behaviours predict welfare problems if they are prevented in captivity. For Carnivores (animals like mink, and also tigers, pandas and wolves) she found that being naturally wide-ranging was the key, leading to greater understanding of infant mortality and abnormal repetitive behaviours like pacing. The study was featured in Nature and resulted in more than 475 citations by later studies.
In 2021, this technique also allowed Mason and her colleagues to be the first to find evidence that intelligent animals, like many species of parrots, have unique welfare needs when kept in captivity.
Most recently, Mason and current PhD student Jessica Cait pooled data from over 200 biomedical enrichment experiments representing 6,000 animals to show that conventional caging can harm the health of rodents used in lab environments. The study has resulted in seminar invitations from the CCAC and pharmaceutical industry that may drive improvements in how lab rodents are housed.
About the International Society of Applied Ethology
The International Society of Applied Ethology provides a forum for the presentation and discussion of advances in applied animal behaviour science and education. The study of animal behaviour contributes to better understanding and balance of the interactions between humans and other animals.
About the Campbell Centre for the Study of Animal Welfare (CCSAW) 
The Campbell Centre for the Study of Animal Welfare (CCSAW), established in 1989, promotes the welfare of animals through research, education and outreach. With 11 core faculty, 50 graduate students and upwards of 50 associate faculty members, CCSAW is the largest welfare research group in the world, providing internationally-recognized expertise on the topic of animal well-being and contributing to discovery and innovation that improves how animals are cared for.
← Read more news