Intranet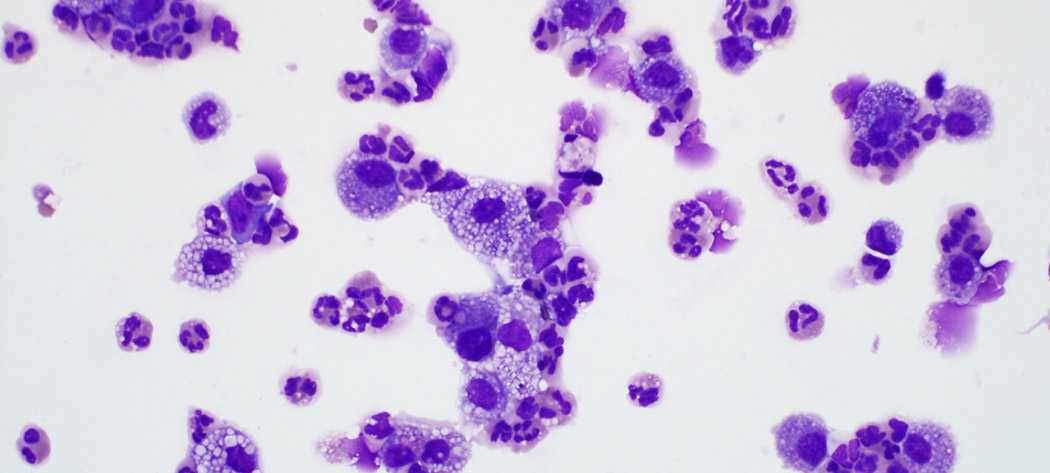 A New Perspective on Inflammation
October 11, 2022
Graduate students at the Ontario Veterinary College (OVC) are creating new knowledge through cutting-edge science to become the next generation of leaders in health. Dr. Saeid Tabatabaei, a PhD candidate in OVC's Department of Pathobiology, is one of these students.  
Tabatabaei is leading research on bovine respiratory disease (BRD), a syndrome characterized by infected and inflamed lungs and airways in cattle. BRD causes high rates of disease and death, making it one of the most economically significant diseases facing the beef industry.  
Considered a "multifactorial" disease, BRD is caused by many factors acting together, including a variety of pathogens, environmental conditions and stressors. Once infected, a calf's immune system normally responds with inflamed lungs and airways to try to eliminate or contain the infection.  
Tabatabaei's research focuses on the role of abnormally regulated inflammatory responses, or instances where the normal immune response fails to eliminate the infection and inflammation escalates. Left unchecked, it ultimately damages body cells and tissues.  
Antibiotics are often used to treat BRD clinical signs. Tabatabaei's work, aimed at improving current understandings of dysregulated inflammation and its role in BRD, could help in designing future approaches to prevent or treat BRD without the use of antibiotics.  
"Antibiotics may not always eliminate causal bacteria and can instead lead to antimicrobial resistance, where bacteria change and become resistant to the antibiotics used to treat the infections they cause," Tabatabaei describes. "It is important to limit the use of antibiotics to treat cattle with BRD."  
Reducing antibiotic use, supporting sustainable food production, and improving animal health and welfare are all reasons Tabatabaei is passionate about this research.  
"Sustainable food production is urgently needed to ensure adequate food globally in the face of climate change, growing populations, and scarcity of resources," he explains. "Preventing diseases in livestock is a way to keep food animals healthy and maintain a more efficient production system preventing food waste while improving animal welfare."  
Tabatabaei received his Doctor of Veterinary Medicine (DVM) from the University of Tehran, where he remained to complete a PhD in immunology. He then began an internship in the lab of OVC Pathobiology professor Dr. Bonnie Mallard, where he discovered a new interest in genetics as it relates to disease and immunity. Wanting to learn more about how diseases develop, he is now pursuing a PhD with advisor Dr. Jeff Caswell in OVC's Department of Pathobiology.  
Tabatabaei was drawn to OVC because "this is an internationally recognized veterinary school with modern research facilities. The faculty are well known for their quality of research and scientific contribution in their fields of expertise. I was confident in the quality of training that would be provided to me at the OVC."  
Tabatabaei's PhD is supported in part by the Highly Qualified Personnel (HQP) Scholarship Program. The HQP Program is supported by the Ontario Ministry of Agriculture, Food and Rural Affairs (OMAFRA) through the Ontario Agri-Food Innovation Alliance, and the Food From Thought program. The program trains a forward-thinking generation of researchers to help improve food production systems and solve challenges of food sustainability. Further financial support for his research is provided by Beef Farmers of Ontario, Natural Sciences and Engineering Research Council of Canada and Zoetis. 
Originally published in the Fall 2022 issue of The Crest, the research, teaching and health care magazine of the Ontario Veterinary College. 
← Read more news