Intranet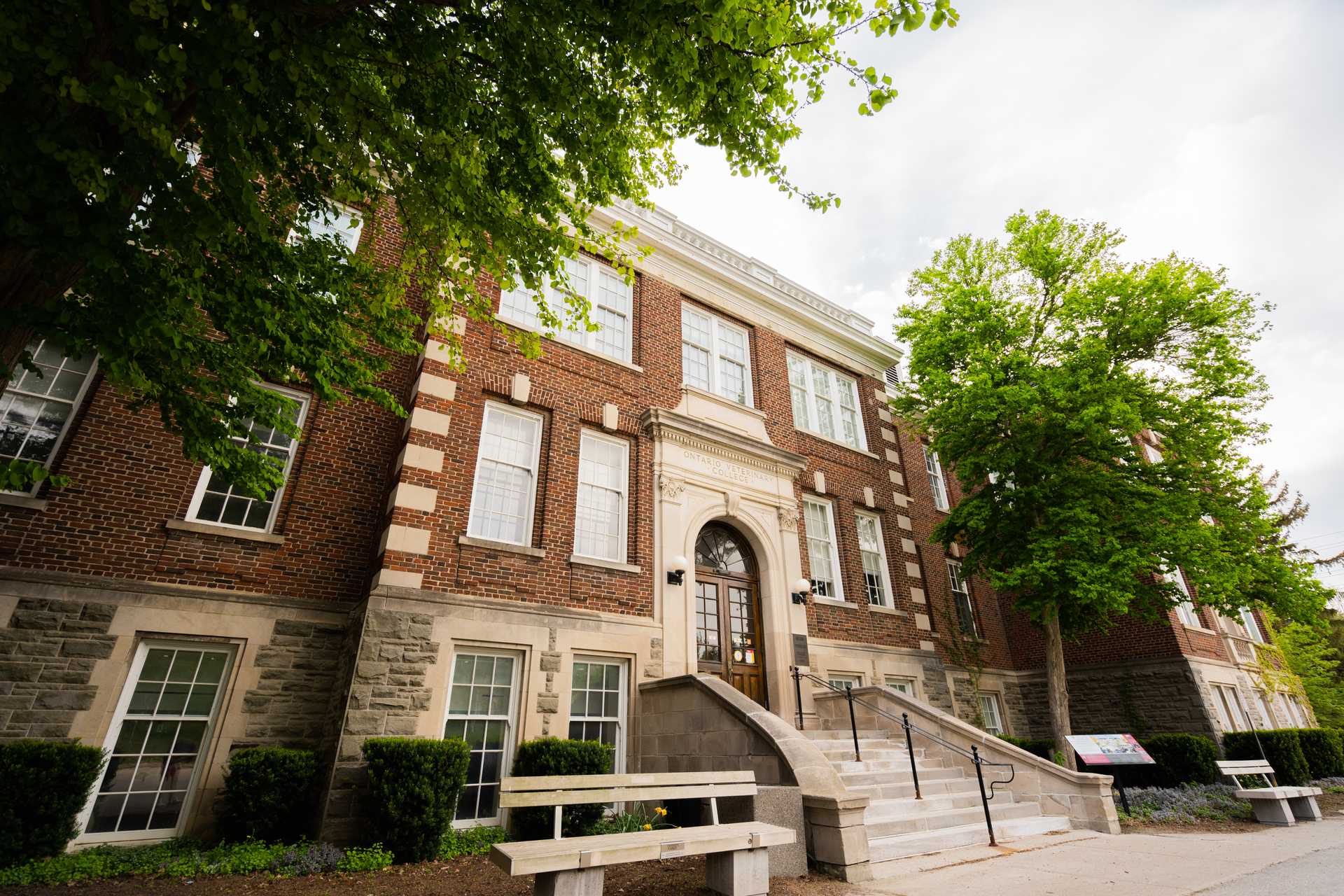 Cancer Researcher Recognized As U of G University Professor Emerita
June 13, 2022
An internationally recognized cancer cell biology researcher has been named a Professor Emerita by the University of Guelph (U of G).
Throughout her 30-year career in the Ontario Veterinary College's (OVC) Department of Biomedical Sciences, Dr. Brenda Coomber has focused on the biology of blood vessels, cancer biology and DNA repair, often with a comparative and translational approach.
Following a BSc and MSc in Zoology at the U of G, she completed her PhD and a Postdoctoral Fellowship at the University of Toronto where she became intrigued with the biology of blood vessels in health and disease, something that became her career-long passion and an area of scientific contribution and international expertise.
Her leadership and enthusiasm for a research entity bringing together clinical and basic science approaches for discovery in companion animal cancer was instrumental in the creation and stewardship of the U of G's Institute for Comparative Cancer Investigation (ICCI).
She became founding co-director of the ICCI with OVC Clinical Studies professor and oncologist Dr. Paul Woods from 2007 to 2020.
The first of its kind in Canada, the institute combines the expertise of researchers in basic cancer biology with veterinary oncologists in a comprehensive integrated approach to cancer studies not be easily matched in human research settings. The ICCI continues to be dedicated to furthering the understanding of the cancer for the benefit of all species, including humans.
Once the ICCI was established, Coomber set out to create standard operating procedures and secure funding to create the Companion Animal Tumour Sample Bank (CATSB), a critical component of comparative cancer study at U of G.
This unique resource provides access to clinical specimens from naturally occurring cancers to the scientific community facilitating retrospective analysis of cancer cases, providing a powerful tool for identification of biomarkers to more reliably predict prognosis, and obtain insight into the underlying causes of cancer.
The annual ICCI Cancer Research Symposium co-organized by Coomber and Woods for a number of years benefits cancer researchers across the U of G campus, fostering collaborations within and external to the university, and has been instrumental in spreading the word regionally and internationally about the excellent cancer research being conducted at U of G.
Dedicated to the training of the next generation of biomedical scientists, Coomber has been the primary or co-supervisor of 44 graduate students and participated in the training of 59 others by serving on their thesis advisory committees. 
To date, she has published 100 peer reviewed journal articles, book chapters and technical reports, 75 of them as first or senior author. 
In addition, she and her trainees have presented their findings in over 160 research presentations, talks and posters at scientific meetings and other venues nationally and internationally. Her lifetime H-index is 27 and her research has been cited nearly 3,000 times, solidifying her international reputation as a cancer cell biology expert.
Congratulations Prof. Coomber and thank you for your commitment and contributions to our community; we are proud to have you join our esteemed group of Professor Emerita/us.
← Read more news