Intranet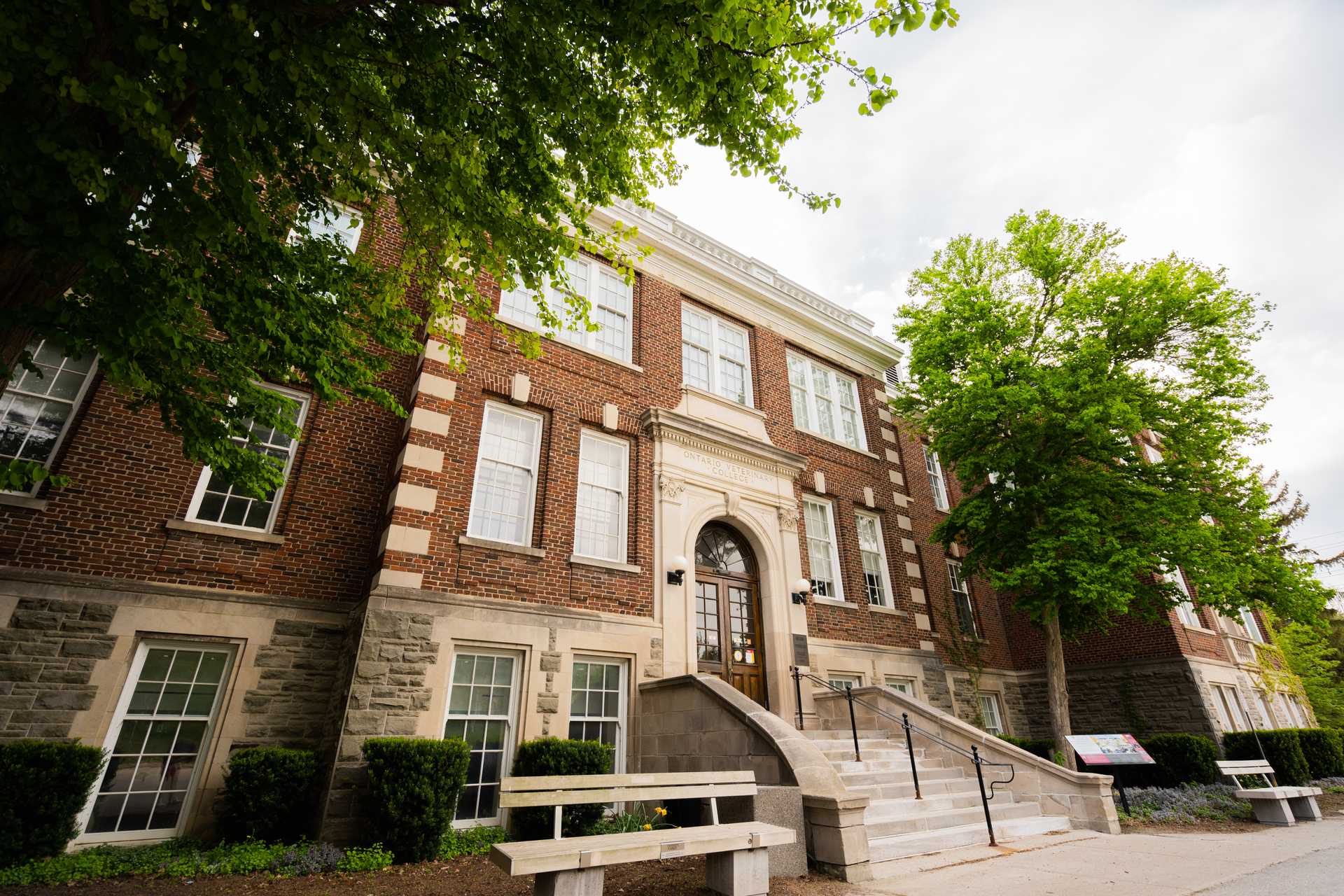 Dr. Emma Borkowski Joins OVC's Department of Pathobiology
February 24, 2022
Newly-appointed assistant professor brings expertise in veterinary anatomic pathology and parasitology.
Dr. Emma Borkowski recently joined the Ontario Veterinary College's (OVC) Department of Pathobiology, at the University of Guelph, as an Assistant Professor. 
Borkowski has two areas of specialty: veterinary anatomic pathology and veterinary parasitology. Her primary research interest is parasitology, and she is especially passionate about improving current understandings of how livestock and their internal parasites interact. Her goal is to use this improved understanding to the development of parasite prevention and control methods. Borkowski is currently developing research projects that aim to expand knowledge of parasite immunity in goats, which are notorious for their susceptibility to parasites, which are organisms that live in or on host species for food or shelter. 
"I'm so grateful to be able to return to OVC and contribute to the world-class research and teaching for which OVC is renowned," Borkowski says. "Parasites are such fascinating creatures with complex 'private lives,' and those private lives are often the key to keeping livestock healthy. I'm excited to continue my research work and share my passion for pathology and parasites with OVC's students." 
As a pathologist, Borkowski has always been intrigued by interesting disease patterns or individual cases, particularly if she can learn something new. One of her recent research collaborations at the University of Surrey involved developing a lesion grading scheme for wax moth caterpillars – insects that are emerging as a model organism for studying bacterial infection in mammals. However, Borkowski explains that like all insects, wax moths are not commonly studied in diagnostic pathology and there are few guides to identify pathology, the causes and effects of disease, in this species. 
Borkowski graduated from the Doctor of Veterinary Medicine (DVM) program at OVC in 2015 and went on to complete a combined residency and PhD in OVC's Department of Pathobiology. Under the supervision of Dr. Andrew Peregrine, Borkowski focused her PhD research on the development of immunity to gastrointestinal nematode parasites (GINs) in sheep. GINs are a serious problem in sheep around the world, and one of the major causes of lamb losses and poor milk, meat and wool productivity on Canadian sheep farms. She became board certified in anatomic pathology with the American College of Veterinary Pathology in 2018. Most recently, Borkowski spent two years at the University of Surrey's new School of Veterinary Medicine as a Teaching Fellow. 
The OVC community welcomes Dr. Emma Borkowski and extends our congratulations on her new role in the Department of Pathobiology. 
← Read more news