Intranet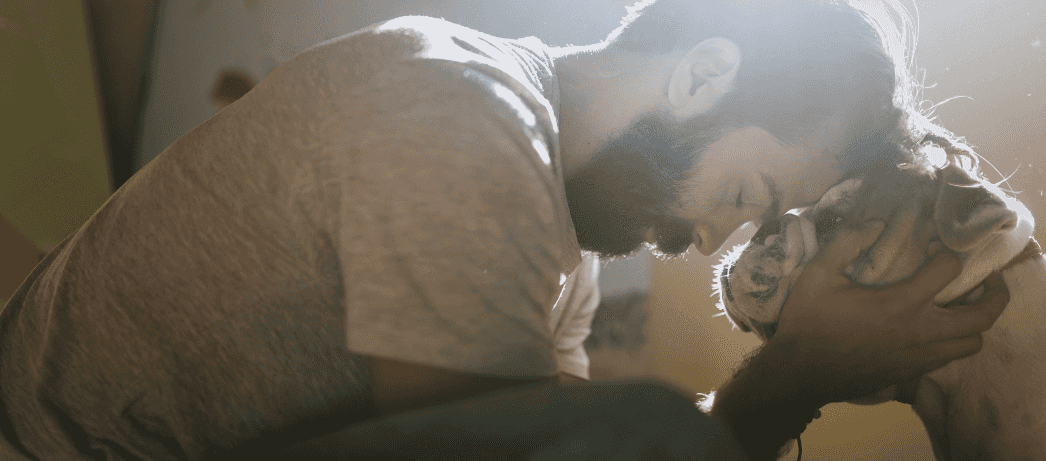 OVC's Veterinary Social Work Service Offers Unique Benefits for Pet Owners and Veterinary Teams
Veterinary Social WorkOVC Health Sciences Centre
November 09, 2023
The emotional and ethical challenges that arise when a beloved pet becomes sick can impact pet owners, family members and veterinary professionals alike. 
The Ontario Veterinary College (OVC) offers a unique service to both clients and patient care teams that few animal hospitals have in place: Veterinary Social Work. This service provides support for people across the spectrum of companion animal care to navigate difficult - and sometimes overwhelming - decisions and outcomes. 
Sarah Bernardi joined OVC in 2020. She is a registered veterinary social worker who supports patient care teams across OVC's Health Sciences Centre (HSC), including the Companion Animal Hospital, Animal Cancer Centre, Large Animal Hospital and the Emergency and Critical Care Service. Her position is funded by OVC Pet Trust.
What is Veterinary Social Work? 
Veterinary social work is a discipline that supports the human-animal bond. Established more than two decades ago, the profession has gained popularity in recent years as the value of the veterinary social worker becomes more widely understood among pet owners and clinicians. 
Veterinary social workers have a deep understanding of the emotional connections pet owners share with animals, the many benefits of this connection, and the range of concerns that pet owners may experience during a pet health crisis. They also understand the day-to-day challenges experienced by veterinary professionals, such as stress, burnout and moral injury. 
Veterinary social workers are members of the multidisciplinary patient care team and work across a range of animal industries, from zoos and farms to shelters and animal hospitals. They hold specialized knowledge in human-animal interactions, animal welfare issues, psychoeducation and mediation. In companion animal care, they work alongside veterinarians and are uniquely positioned to bridge the gap between pet owners and the veterinary team where needed. 
Supporting OVC Clients 
A key part of Bernardi's role at OVC is helping to guide pet owners through their worry, stress and grief when family pets experience health emergencies. 
"In essence, I'm here to support the human needs that arise in the relationship between humans and animals," she says.
Services that Bernardi provides to clients may include: 
Crisis intervention 
Emotional and decision-making support during emergency treatment, quality-of-life conversations and euthanasia 
Short-term grief support and resources 
Liaising between clients and veterinary medical teams to support effective communication, and 
Being present with pet owners before, during or after euthanasia. 
Improving Industry Well-Being 
The role of the veterinary social worker has become increasingly important in the field of animal medicine. Veterinary shortages, burnout and moral injury have been amplified by the COVID-19 pandemic. Each day, veterinarians strike a delicate balance between providing lifesaving care to animals, offering emotional support to pet owners, and maintaining their own well-being.  
Much like pet owners, patient care teams also experience grief and ethical stressors. Consider, for example, the loss of a patient for whom a vet has provided life-long care, or the moral conflict that arises when the cost of necessary care exceeds available financial resources. 
"People often underestimate the pressure that veterinary professionals face. They wear many hats, so to speak," says Bernardi. "You can imagine how emergencies, client distress, patient losses or demanding workloads could put their mental and emotional health at risk." 
To mitigate these risks among veterinarians, technicians, and students, veterinary social workers like Bernardi are uniquely trained to: 
Facilitate difficult conversations between team members or with clients 
Debrief with veterinary teams after a challenging or traumatizing case 
Educate team members on topics such as compassion fatigue, burnout and healthy boundaries  
Connect staff with appropriate resources for in-depth mental health support, and 
Assume the role of supporting clients in distress. 
"There is a point where the provision of emotional support to clients really exits a vet's scope of practice," Bernardi says. "That's where veterinary social workers come in. We can bridge those gaps so that clients receive the support they need, while clinicians can remain focused on their patients. In effect, all parties benefit – clients, clinicians and the animals in our care." 
An Evolving Discipline 
The role of the veterinary social worker differs across industries and borders. Groups like the International Association of Veterinary Social Work (IAVSW) are connecting professionals around the world to create standards, support research, and strengthen the interdisciplinary partnerships between people working at the intersection of humans and animals. Bernardi serves as an executive board member on the Board of the IAVSW.
"Although veterinary social work has been around for many years, there is room to better define what the role means, especially outside of clinics and animal hospitals. The IAVSW is bringing professionals together to clarify and enhance the value we bring, not only to animals, but to individuals and the industry as a whole." 
To connect with Sarah Bernardi about OVC's Veterinary Social Work Service, email sberna02@uoguelph.ca or call 519-823-8830.
← Read more news