Intranet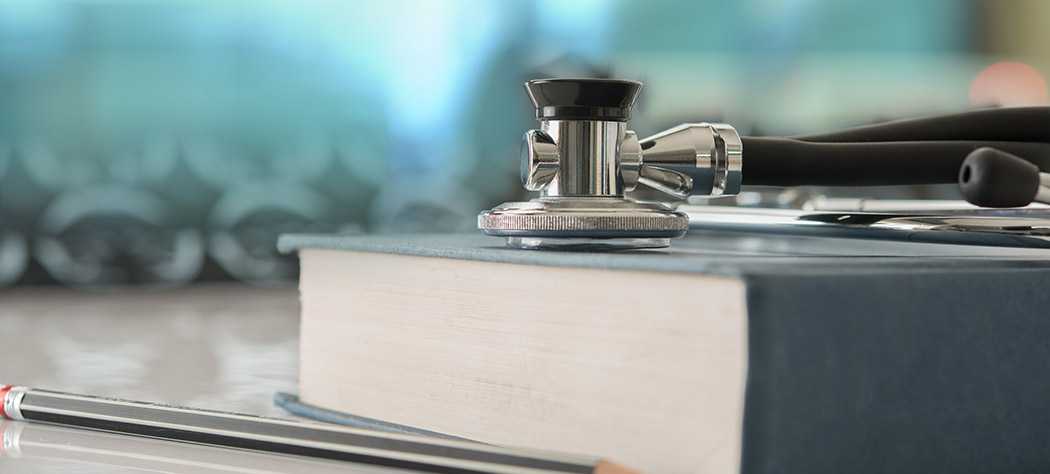 From the Classroom to the Clinic
October 05, 2022
For fourth year student veterinarians at the University of Guelph's Ontario Veterinary College (OVC), the clinical year marks the transition from lectures and labs to a year of intensive clinical and diagnostic training.  
Over the course of their final year (called "Phase 4"), student veterinarians complete a minimum of 30 weeks of rotations and a mandatory 8-week externship in a veterinary practice, allowing them to gain hands-on experience working with both companion animals as well as food animals and/ or equine.  
The students hone their clinical and diagnostic skills while refining their communication, technical and problem-solving skills during core rotations within OVC, the OVC Health Sciences Centre (HSC) and approved external rotations.  
The rotations are determined in part by the area of career emphasis or 'stream' each student selects near the end of their third year: small animal, equine, food animal, or rural community practice. This choice determines which rotations are considered core, stream-priority, or elective for the final year of study.  
For example, anesthesia and radiology are among the core rotations for students in the small animal, rural community practice and equine streams, and ruminant health management is one of the core rotations for food animal and rural community practice streams. Small animal primary healthcare, anatomic pathology and a stream-specific diagnostic pathology rotation are core for every student.  
During many of the clinical rotations in OVC's HSC, Phase 4 DVM students are directly involved in client interactions and managing patient healthcare with the support and guidance of a supervising clinician. This can include everything from physical exams, taking history from clients, client communication, and patient assessment and observation to developing clinician-approved plans for patient care, administering treatment, and maintaining accurate medical records.  
Anesthesia rotation  
As part of her fourth-year clinical placements in the rural community practice stream, Morganna Turner, OVC 2022, spent two weeks with the anesthesia team at the OVC Health Sciences Centre.  
"Under the guidance of the anesthesia clinicians, residents, interns, and technicians, I helped formulate individual anesthetic drug protocols for patients, assisted with induction and monitoring of anesthesia, and learned a lot about how to use all the tools and drugs at our disposal as veterinarians to keep our patients safe and comfortable during the anesthesia process. I also learned how to use an IV pump to continuously deliver a very small amount of drug to a patient throughout a procedure called a constant rate infusion to support goals such as pain management or maintaining blood pressure or an appropriate heart rate and rhythm, which will be really helpful in practice. Seeing this done at OVC and becoming familiar with the doses and drugs that can be used to achieve these goals, gives me the confidence to apply this in practice for the benefit of my future patients!  
"Clinical Studies professor Dr. Andrea Sanchez, the clinician who I worked with for both my weeks in anesthesia, also made it a priority to fit in daily morning and afternoon rounds. During rounds, the eight fourth-year students discussed our cases for the day, including any challenges that came up or interesting aspects of the anesthesia. We each also presented a topic related to anesthesia, which for me was discussing local blocks and the huge role they can play in a multifaceted pain management protocol for our veterinary patients." 
Radiology rotation  
The two-week radiology rotation is a core rotation for student veterinarians in the small animal stream like Saanya Karim, OVC 2022. This rotation offers opportunities to review cases, as well as practice hands-on diagnostics.  
"During the radiology rotation, fourth-year students individually review a large bank of cases and simulate creating radiology reports. We also participated in daily rounds as a group to review additional cases focusing on various aspects of the body, including the thorax, abdomen, and musculoskeletal. Each student is also responsible for a topic presentation and leads the discussion with their classmates. Due to the COVID-19 pandemic, the rotation I participated in took a hybrid approach. On the days we were assigned to come into clinics, we assisted with ultrasounds and radiographs and worked alongside radiologists in the Health Sciences Centre and observed their methods of analysis.  
"From my experience, it was helpful to learn how to analyze basic radiographs in a thorough and organized way. It really emphasized the need to look at the larger picture, rather than to be distracted by the most obvious abnormality. Often there are concurrent conditions or incidental findings that must be considered.  
"I appreciated the radiologists' specialized knowledge, as well as the detail of their reports. As a general practitioner, I can definitely see the value of referral and consultation, as their analysis is much more detailed than in an average clinic." 
Originally published in the Fall 2022 issue of The Crest, the research, teaching and health care magazine of the Ontario Veterinary College. 
← Read more news